World Cup 2010 in South Africa starts!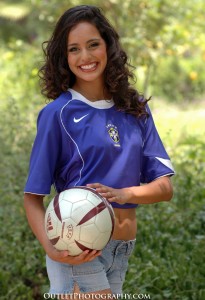 In a few hours, the largest sporting event in the world will begin in South Africa. Its Wold Cup Soccer time! Its starts tomorrow at 8am eastern and 5am pacific time. With some many more kids in the U.S. playing soccer now, its no wonder ABC and ESPN are now airing all the games. The first one starts tomorrow, Friday June 1oth just after the opening ceremonies, Mexico vs. South Africa! It should be a spectacular event! I'll be up and early watching it on ESPN.
Then on Saturday on ABC its USA vs England. To see a full schedule of games and times, visit the ESPN World Cup website.
Any soccer fans out there? I know this site gets visits from around the world, so I assume there are many of you out there. According to FIFA, the World Cup Organization, is expecting sever hundred million people to view the opening ceremonies! If I'm not mistaken, I believe the World Cup gets much more viewers than the Summer Olympics and of course any single U.S. Sporting event, even the Super Bowl won't get as many viewers.
But its understandable, since it is a world wide event. In the last World Cup of 2006, the singer Shakira performed in the opening ceremonies, and she will be doing it again. The Vice President of the U.S. will also be in attendance, along with many other world leaders.
It will be an exciting month of soccer games. Oh yeah, and on a different sporting event here in the U.S., Go Lakers!
To get everyone hyped up for the games…