Will this be the lowest price drop for the Nikon D7000?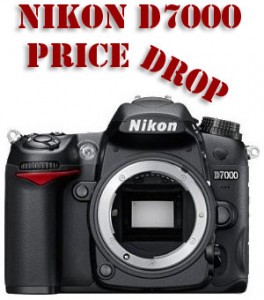 This is the lowest price drop for the Nikon D7000, could the rumor be true that the replacement is coming? Will the price fall any further, maybe below $900? Does it have anything to do with the rumored D400 and D600?
The three main online retailers in the US, Amazon, Adorama and B&H have the D7000 (body only) listed at $996.  It includes an instant rebate of $200.
When the D7000 was first up for sale I got it for $1195. That was over a year and half ago. Today it's being sold for $200 less.
Demand for the D7000 is still very high, this is probably why we haven't seen a larger price drop and in my opinion any additional drop will be small. This year I don't expect it to drop under $900.
The rumor mill has at least two other Nikon bodies being announced this year, the D600 and D300 replacement. And perhaps even a D7000 update, (although less likely in my opinion). I believe the recent drop has more to do with the D600 and D400.
Many beginning and advanced photographers jumped on the D7000 back when it was first sold. The specs in many ways were much like, if not better, than the D300, so today most of those users would normally buy a D400, (D300 replacement) and/or move up to a D600 full frame camera. Especially if the D600 is priced around $1600 or so.
In my opinion current D7000 users are not looking for a replacement of the D7000, instead the target camera (if any) would be a D400 or D600. This makes more sense for Nikon and are the two camera's I assume will be announced in the next month or so.
As for the Nikon D7000 selling for $996, it's a steal. Although I've pushed my D7000 to it's limits by using it professionally and even once breaking the shutter, I still love this camera. I've calculated that my D7000 has returned me more than $10,000 in profits in the last year in a half, not bad for an initial investment of $1195! It really works well for my needs, used both for sports and in the studio. In fact I just placed an order for a second D7000, which I plan to use as a backup and for my wife to use.