Will Nikon replace the D90 with a new D7000 later this month?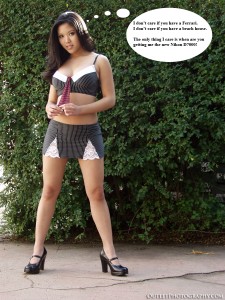 If you haven't heard yet, later this month, around the 15th of September, Nikon is rumored to announce a new camera called the Nikon D7000. It will replace the current and very popular D90 camera.
Update: See our Nikon Buying Guide for a list of current camera's & lenses.
Wondering about price? Well nikonrumors.com mentioned a price point at about $1200 for the body only. Here are some basic specs for the camera, again only a rumor according to nikonrumors.com:
– Magnesium-alloy body
– 16MP sensor
– 1080 HD video
– 6-8 fps
– ISO range: 100-25600
– 39 AF points
For you Nikon users, is are you excited or looking forward to this new camera? Will you trade up or replace your current camera for it when it becomes available? As for when it will be available for actual delivery to consumers, I suspect 3-4 weeks after its announced at the earliest.