When will the Nikon D800 be released?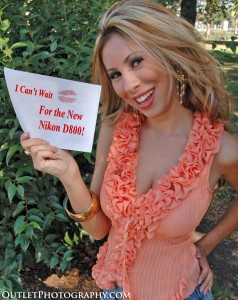 Many are asking "when will the new Nikon D800 be released?". For the past year or so, Nikon fans have been waiting patiently for a new full frame Nikon body, but as of this posting it has yet to be released. Although one thing is true, the announcement is coming in the next few weeks if not days.
**UPDATE: You can now Order Your Nikon D800 from
See our Nikon Buying Guide for a full list and current prices of Nikon products.
Most online camera sites like nikonrumors.com agree it will be called D800, as for the rumors that the sensor will have 36MP it seems it may be correct as well. Like everyone else I too monitor the online rumor sites about the Nikon D800 camera, as well as checking in with my photography buddies working at the Nikon service center here in the LA area.
Here are my suggestions if you are planning on getting the new Nikon D800.
Order it online through a reputable website like Amazon, B&H or Adorama. I prefer Amazon or Adorama simply because there more reliable, secure and have a great return policy.
Don't buy it on eBay or craigslist from an individual. Buying a new camera from an individual on eBay or other auction site could voids some warranties since the item is not really "new" anymore, even if it's sealed in a new box. It's a resold item.
Don't pay more than the suggested retail price, resellers will instantly be online selling the item for 5-10% more than what most reputable sites like Amazon will sell them for.
Be patient, whenever a new camera is release the backlog of orders can be weeks or like we experienced with the Nikon D7000, even months!
The Nikon D800 has not even been released yet, however the demand for it is HUGE. So in the meantime, continue to enjoy the camera you have, take pictures and wait for this new toy that I hope some will be able to get by Christmas. But more likely early 2012.
As soon as I hear it's out or available for purchase, I'll share the information with you. In the meantime, be sure to follow me on Facebook, Twitter or by email!