Vans US Open of Surfing – 2015
The Vans US Open of Surfing was filled with sun, sand and of course surfing! Once again I spent several days photographing this week long sporting event in Huntington Beach.
After the 2013 year, when after the final day of the event there were riots, the organizers have made some significant changes in the last two years and this year it's finally paying off. Security, both uniformed and plain clothes can be seen everywhere. The concerts were eliminated last year, ending the super large unruly crowds. It's really more about surfing and skateboarding, which is how it should be.
So here's a few photos from this past week at the 2015 US Open of Surfing in HB.
Of course the surfing is the main reason most people attend the event. And there's nonstop surfing from the beginning of the week all the way up to the final Sunday. Sure there are days that mother nature doesn't cooperate and we have pro surfers trying to compete in 2-3 ft waves, but that's the way it is here in Huntington Beach during the summer.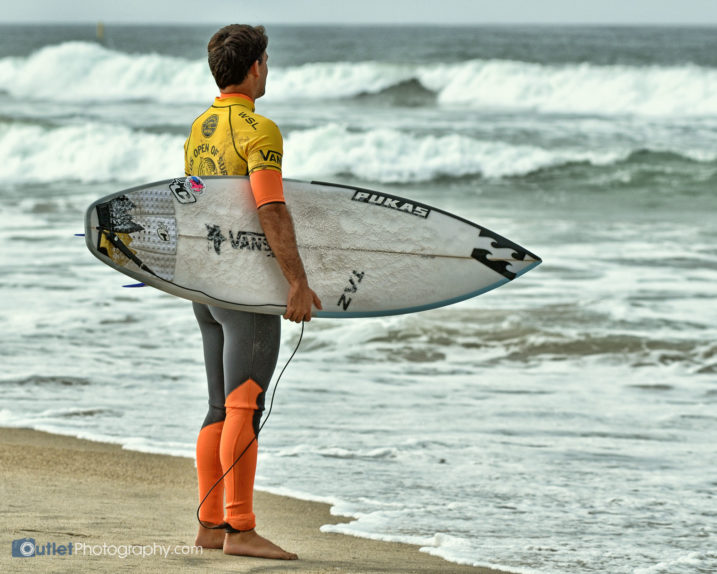 Of course when one is not watching the surfers, there's still lots to do at the beach. Whether you lay out and enjoy the sun, head out to the north side of the Huntington Beach Pier for a dip in the water or just people watch, there is always something to do or see.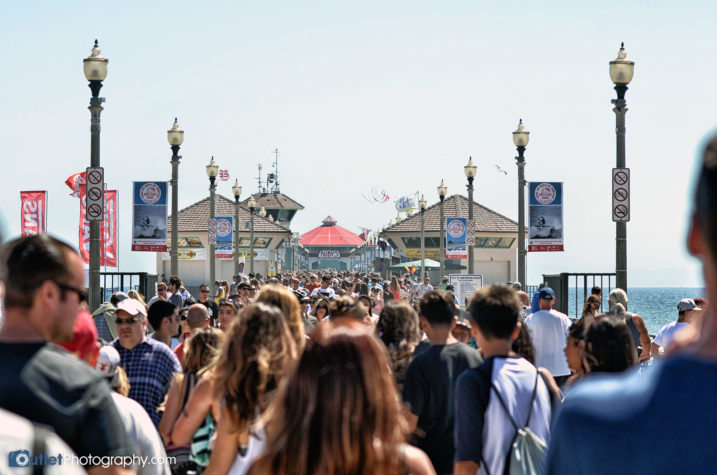 For the past several years southern California has had some really hot summers, this year was no exception. So it seemed like everyone headed to the beach, especially during the US Open of Surfing week. And with lots of people of course come lots of people watching, and what better place to do it than on a warm summer day in HB!
Yup, girls in bikini's are never in short supply here.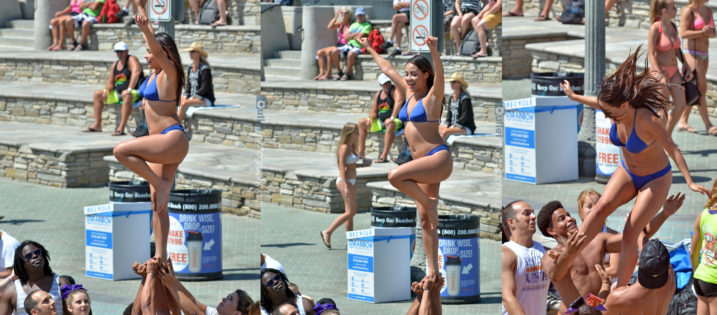 Overall it was a fun week for all. There were no major problems like in 2013, so that was a good thing. The 2015 US Open of Surfing went on without a hitch. As always, if you want to know what gear I use, be sure to visit My Photo Gear page to get a full list.
If you want to see all the articles (past and current year) that I've posted then just see my US Open of Surfing page.