Tips for Photographing the Griffith Observatory Day and Night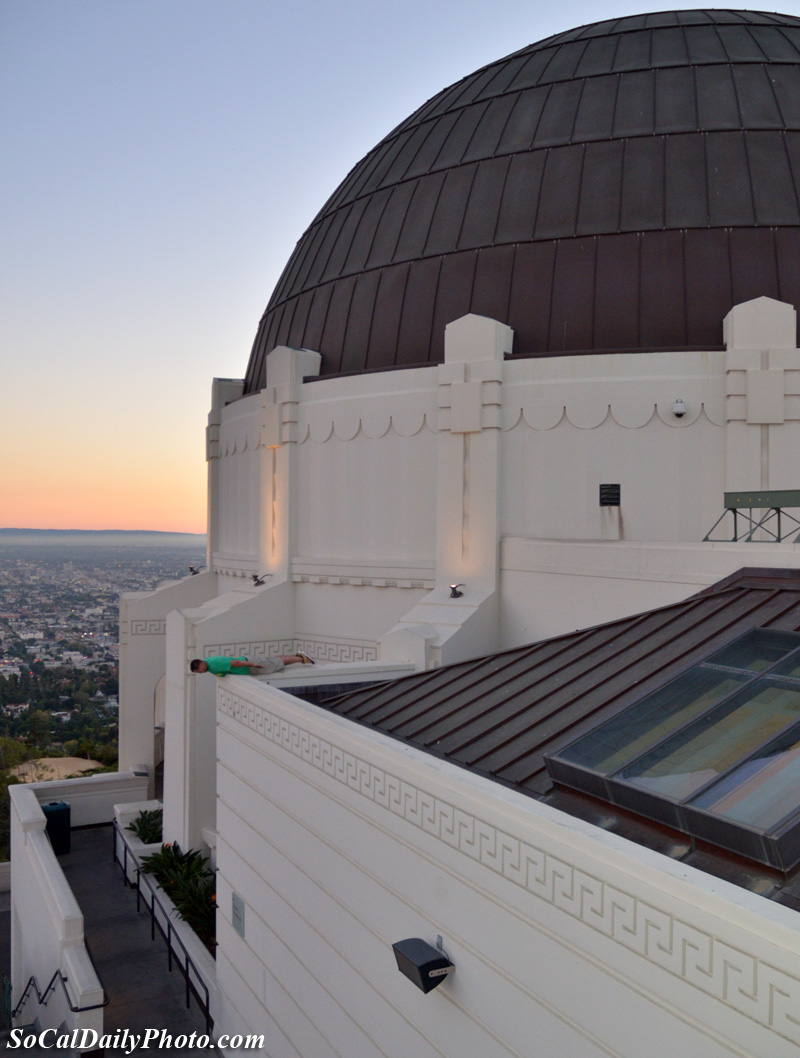 The Griffith Observatory is one of the most popular places to take pictures in Los Angeles.
With all the crowds, weather issues and rules, it's not always the most easiest place to photograph if you want to create unique images.
The Observatory itself has been photographed thousands of times. And most all of them look the same. Doing a Google image search for "Griffith Obervatory" brings up 291,000 results! But there are ways to prepare and capture unique pictures of and from the Observatory.
Before I give you my tips, there is one tool that I find very useful in shooting at this place…a mini tripod. It's not possible to shoot with a full tripod in some areas, like capturing the city lights at night, so it's only possible with a small mini tripod sitting on the ledge.
Here are a few of my tips for photographing the Observatory, for both day and night.
Check the weather: Several days before your visit, make sure the weather is clear. I use my Weather Channel phone app. I prefer to visit on clear days/nights with a full moon.
Parking: On weekends expect big crowds, the parking lot may be full but check anyways before you park along the road and decide to hike up. The largest crowds arrive about 2 hours before sunset.
Be considerate: I've noticed that the staff are very tolerant of those taking pictures as long as they are not bothering others.
Tripods: On the front lawn and areas where there are few people, this is tolerated. However not indoors or places were people gather to see the city lights on the south side.
Duration: It's best to visit for several hours as the scenery changes once the sun sets.
Day: On clear days sit on the front lawn and take pictures of the facade. The Observatory front doors are large and heavy. The design is very unique.
Night: Lights illuminate the entire front of the Observatory, use a tripod and capture it while the sun is setting on the right.
Domes: Use the large dome to frame your images. This is what makes the Observatory so identifiable.
Be prepared: With so many people visiting the grounds, there's always something new. Such as when I took a photo of a guy planking at the Griffith Observatory in an area not allowed by visitors. (Click on picture above for full story.)
Exposures: I wont go into camera settings, since this will vary depending on what time of day and available light, but at night of course expect to shoot with long exposures. Take a mini tripod, these work best.
Below are a few recent pictures I've taken of and from the Griffith Observatory. All images were shot with a Nikon D7000, Nikon 80-200 2.8AF, and a Canon G12.