They jumped from the pier!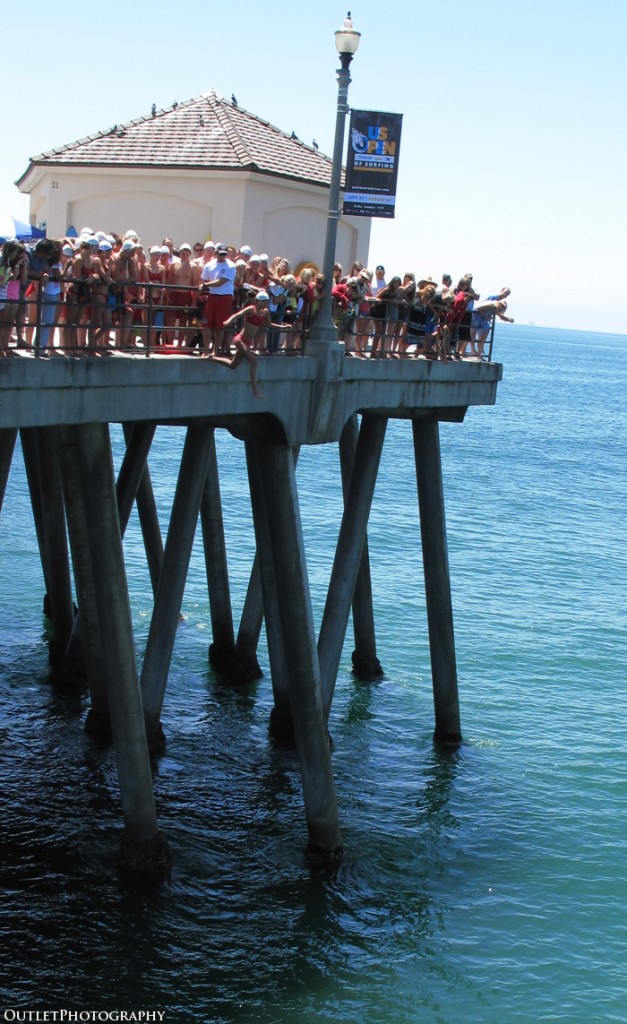 Thought I would share something a little different today. While taking a walk at the beach and pier yesterday, I noticed that the local Jr. Lifeguards in training where preparing to jump of the end of the pier. Of course I headed towards the crowd gathering to view the event.
Its a long way down, so for many I'm sure it wasn't an easy jump. They had people down below ready for any emergencies. You could see the fear on some of the participants. However in the end, all jump successfully and without any problems.