Photographing The Los Angeles Auto Show 2013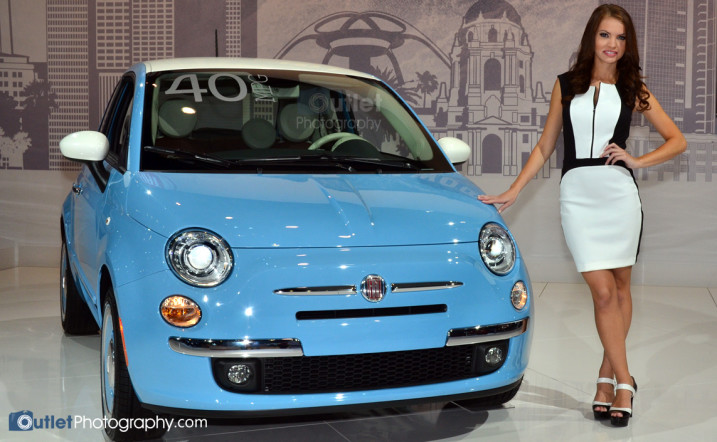 The 2013 LA Auto Show is in full swing right now at the LA Convention center. Thousands of people attend each year to see the latest cars, gadgets and yes even promotional models.
I'll take you through how I photographed this major indoor car show.
Like last year's event, I planned a full day to cover the entire convention center. I arrived early and left late in the day. Here's how it all went down.
Camera Equipment
First, let's start with the photo equipment I used for the car show:
The only thing I regretted taking was the 80-200mm f/28 lens, I only used it once for a few photos, then it went back into its lens case which I had strapped to my side belt. Next time it's staying home.
I know some of you would say that I needed a full frame camera, perhaps, but this is what I used, not necessarily what some would consider the best. However, like real photographers often say, it's the person behind the camera that truly matters!
Ideal Camera Settings
This time I decided to preset my camera using the U1 and U2 on my D7100.
U1 was set to aperture priority, vivid, with an base ISO sensitivity of 100 and max of 2000 and a minimum shutter speed of 1/100. ISO sensitivity control set to on.
U2 was set to aperture priority, vivid, ISO of 400 (but I would often override that to much higher, up to 2000).  I preset the Depth of Field preview button to instead switch to take raw image pictures. ( I had .jpg as default). This way only the most important photos were taken in raw format.
Plus, on both settings I had my SB910 flash attached to the camera. But I had set the camera's flash sync speed set to 1/320 FP.
LA Auto Show 2013 photo results
Now to some of the photos.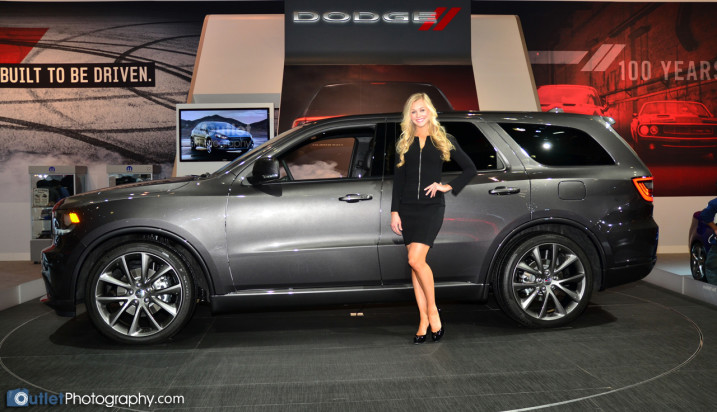 The photo above was taken with the following camera settings: f/3.5, 1/200 sec, at 22mm focal length and an ISO of 200. Nikon SB910 flash was used.
I'll share a few images taken with a flash below then at the end some using only the existing light at the convention center.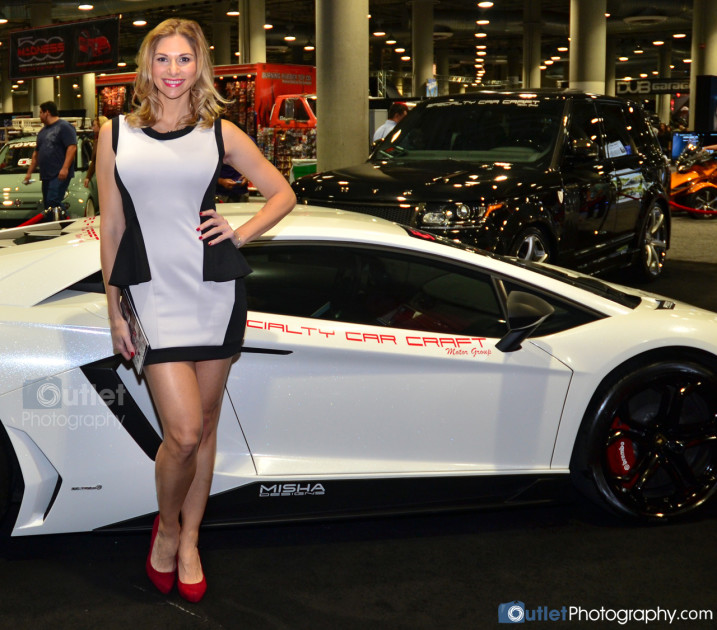 Down below the main halls, at Kentia Hall, you'll find the beautiful statuesque model Autumn Adele (check out her photos on Instagram) at the Specialty Car Craft venue.
More from Kentia Hall below, Crystal Martinez greeted guests to the Galpin Auto Sports exhibit.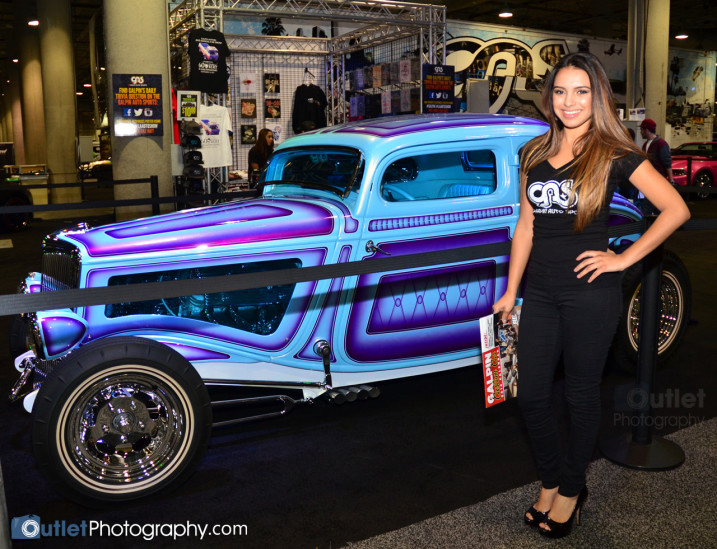 Below promotional models Arley Elizabeth (Instagram) and Brittani Paige (Instagram) for Al & Ed's Autosound posed for our viewing pleasure, oh yes and also to show how sometimes using your Nikon SB910 will cast a shadow unless you either bounce it our diffuse it. In this case I did neither, so although the ladies are still beautiful, lighting them was not my best work.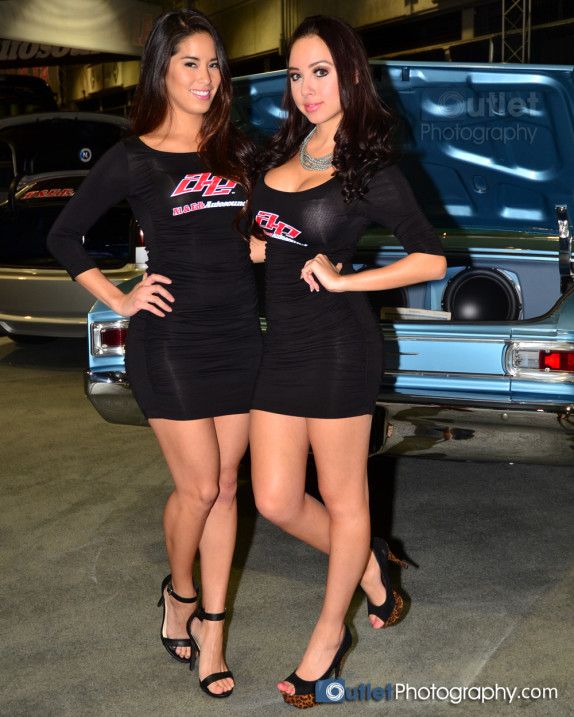 Below, this area in Kentia Hall had very low light, so it was a little challenging to get the right exposure.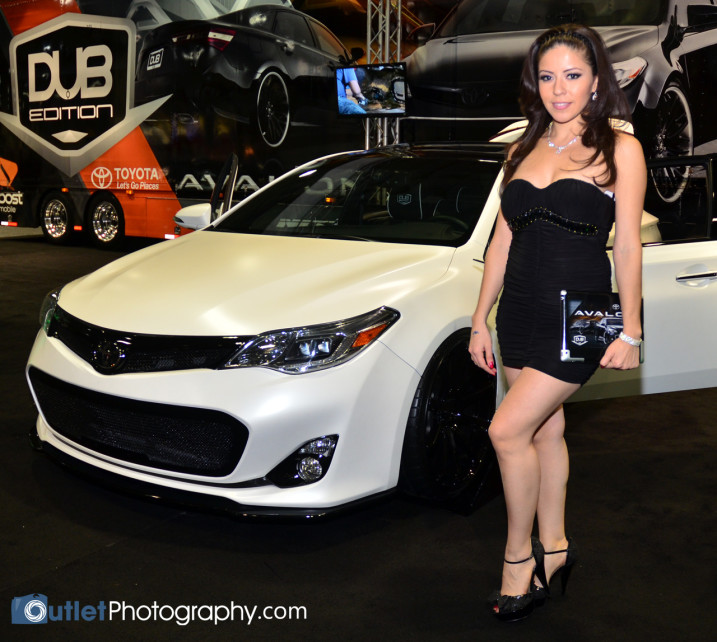 Below, Laura Baker and Susan representing K1-Speed.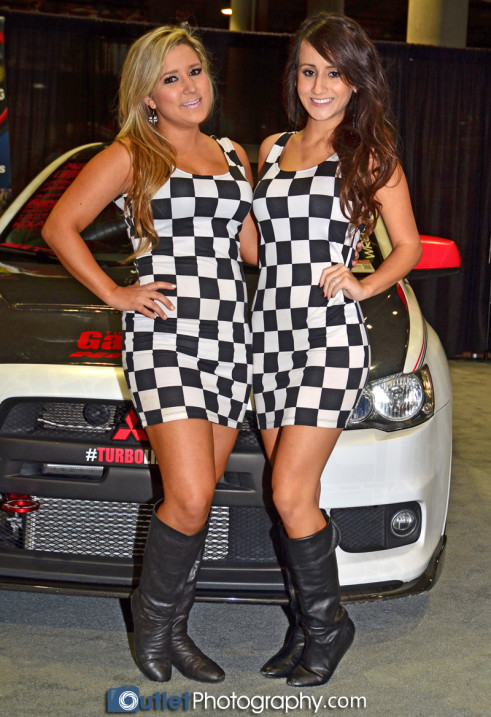 Back up in main showroom floor, these two promotional models posed next to the all new 2014 Corvette Stingray. In the main area, the lighting is very spotty as the venue is setup to showcase the cars not necessarily people.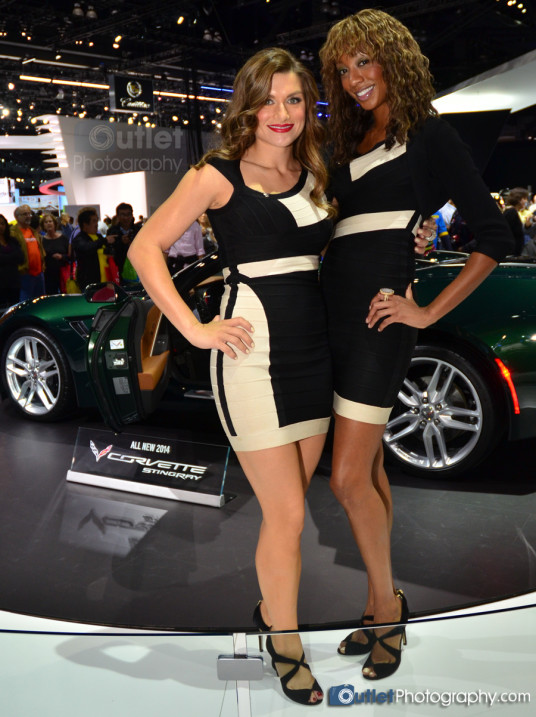 On a side note, some of the featured cars like the one below by Chrysler and the first photo I posted earlier by Fiat are using some similar pastel (baby blueish) colors.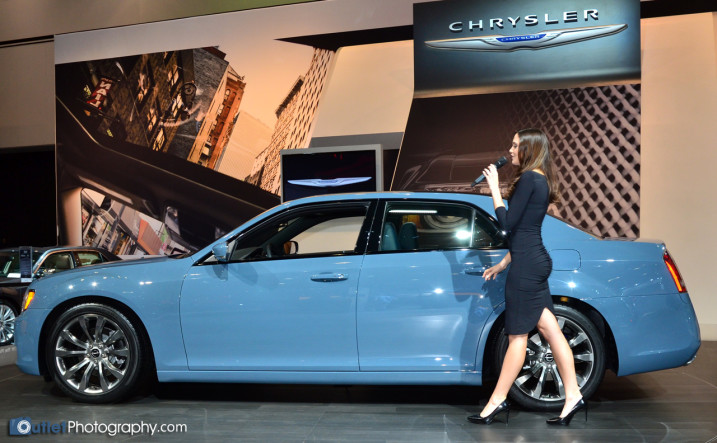 Ok, so now that you've seen a few images taken with a flash, let me show you what you can do with the flash diffuser that comes with the SB910. It's the small plastic square piece that attaches to the end of the flash. I sometimes use it directly on the subject or angle it in a certain way that allows me to control the direction.
The SRT below was taken with this diffuser.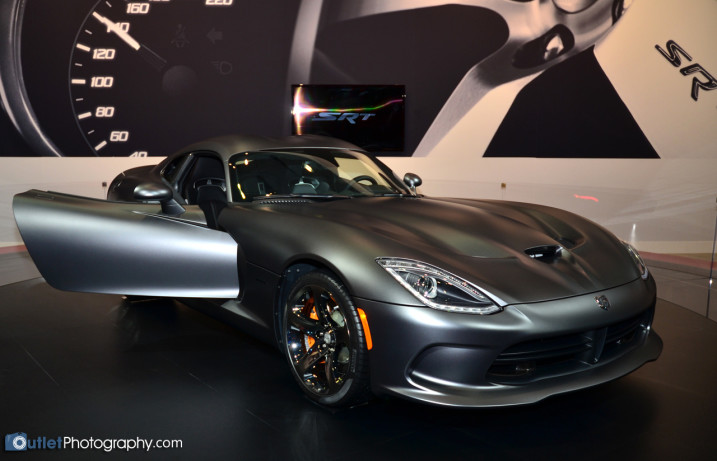 Here's another example, but as you can see the existing spot lights can cause some over exposed areas.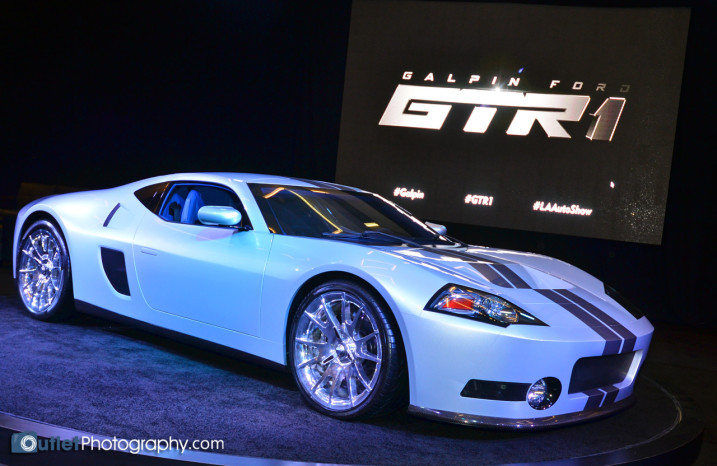 So as you can see, the final results varied but it mainly had to do with the constant changing exposure of the spotlights and spinning cars. In the end there are only two options for photographing cars and people in low light situations like the Los Angeles Auto Show:
Shoot at a high ISO (above 1600) and fill the frame so that you won't need to do any cropping/enlargements.
Shoot with an external flash like the SB910 or equivalent for your camera system.
Overall it was a fun day and I'm looking forward to next year!