Photographing sculptures as a hobby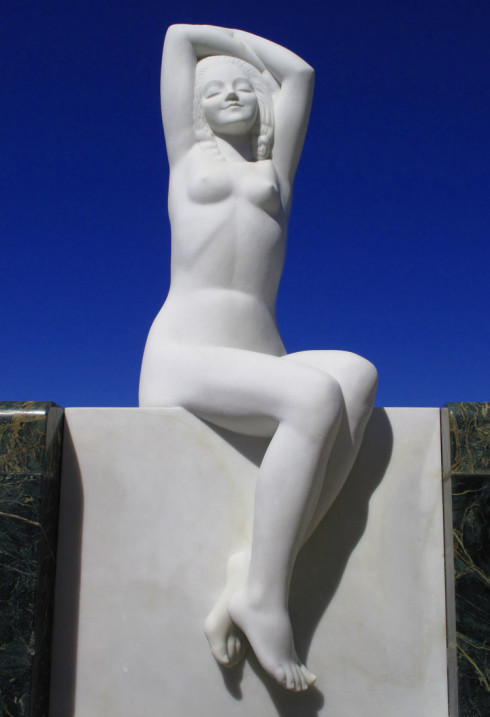 Earlier this summer I took a short weekend trip to Hearst Castle, located in the California central coast. If you're from California chances are you have heard of it or visited the museum located near San Simeon. If you like photographing beautiful, unique architecture, this is the place. The museum is truly a castle with an indoor gold decorated pool, ancient art pieces from around the world and many, many sculptures.
I like to photograph architecture and buildings, but it was this sculpture that caught my eye. I shot this one out by the main pool. I loved the way the sky contrasted with the color of the sculpture and the facial expression she was making. It reminded me of a model posing during an actual photo shoot. I could imagine the woman who posed for this sitting while the artist worked his magic. Perhaps those who created sculptures were the photographers of their time!
If you enjoy photographing sculptures, consider visiting this place, it is beautiful place. Here is the link to their website: Hearstcastle.org But keep in mind of there photographic rules, which is one simple one: no flash photography indoors or outdoors! Yup, you heard me right, no flash even outdoors. I had to take the photo of the sculpture with available light.