Nikon D7000 supply status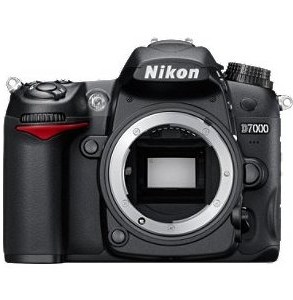 UPDATE: I posted a new page where the most recent status of the Nikon D7000 kit and body only are available. I'll be updating that page daily. You can find it here: Nikon D7000 supply status
Like many of you, I've been monitoring the supply of the hard to get Nikon D7000. Both the kit and body only versions have been available for pre-orders on Amazon for a few hours at a time. Adorama and B&H are doing the same.
Why am I watching for this camera? I'm hoping to grab a D7000 (body only) from Amazon later this month or early December. I'd like to have it on hand by mid December. In January, there is a small chance I may be going on a cruise to the Caribbean on Royal Caribbeans newest cruise ship Allure of the Seas. Last December I was fortune to cruise on her sister ship Oasis of the Seas, you can see some of those pictures on coolest-travel-pictures.com. If in fact I do make it out there, having the D7000 would be ideal.
Plus, its been a while since I added a new camera body to my bag. However, demand for this particular camera is still high, plus the high number of people returning them due to exaggerated (my opinion) concerns over hot/stuck pixels on video mode are filling up the traditional stores with "used" cameras. I know these will only end up being sold as new in the traditional stores. Amazon works through their distribution warehouses and always keep returns separate from new items. So you can see why I prefer to buy from Amazon or Adorama for a purchase like this one.