Nikon D7000 Kit available right now on Amazon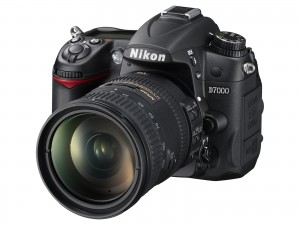 UPDATE: Seems Amazon has been getting more of the D7000 Kits. They go on and off as far as taking orders. Remember the kit costs $1499 directly from Amazon, but when they run out they list the third party sellers, and they are selling it at an inflated price, do everyone a favor and don't pay those higher prices. Buy only directly from Amazon when it comes to this Nikon D7000 Kit!
A quick update to letting you know that Amazon received a new shipment of Nikon D7000 Kits and is taking orders as of this posting. I doubt they will last long, so don't delay. Amazon has them in stock and fulfilling orders here: Nikon D7000 Digital SLR Kit w/18-105mm f/3.5-5.6 DX VR Nikkor Lens.
Not sure how long they will be taking orders, but a couple of weeks ago they only did so for about 12 hours before they ran out of them. Good luck!