Nikon D7000 is announced – read the details!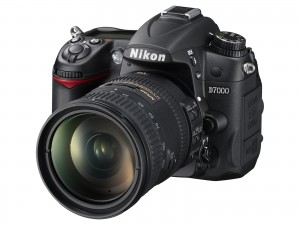 The long awaited Nikon D7000 was just announced by Nikon a few minutes ago. Get the details below, including photos and specifications.
– Nikon D7000
– From the Nikon USA site
– Nikon D7000 Specifications
– HD Movie sample and features
So far the features for the Nikon D7000 seem to be a hit with photographers eager to get their hands on one. Amazon has started to accept pre-orders for the Nikon D7000 (Body Only) and Nikon D7000 lens kit. Expect to pay $1195 for the body only and $1499 for the kit, which comes with a 18-105mm f/3.5-5.6 AF-S DX VR ED Nikkor Lens.
So what do you think? Ready to upgrade?