Nikon D7000 body only in stock Feb 5 at Amazon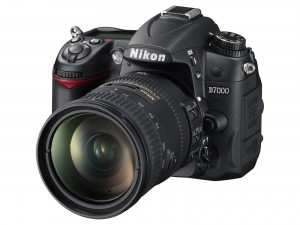 UPDATE: Nikon D7000 body only in stock right now at Amazon.

A quick update/alert, the Nikon D7000 body only is available now for order at Amazon. They will be in stock on February 5th, but are taking orders now. Actually, they were in stock just a few minutes ago, but quickly ran out. However according to the site they have another shipment coming in a few days. I wouldn't wait till then, order it now if you've been searching for the body only version.
I know you've seen some of the photos I've taken with it, including my big surprise concerning how many photos I can take on one EN-EL15 battery charge!  Of course, don't buy it because it has a good battery, buy it because overall it's an awesome camera and you love to take photos. 🙂