Nikon D7000 body only in stock at Amazon $1199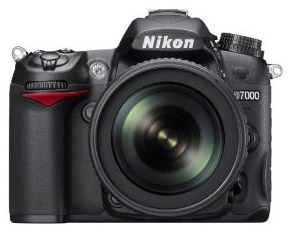 About an hour and half ago Amazon began selling the Nikon D7000 body only and of course I snapped one up! Yeah, I'm so happy, I've been waiting for the body only to be available. The D7000 with lens kit was sometimes available and as you know is very difficult to find in most places. But the D7000 body only has been even a more hard to find item. The kit is fine, however I already have many Nikkor lenses, most being much better than the kit lens so this is why I waited for the body only.
As of this posting Amazon was still taking orders for both editions, so if you're in the market for one, go have a look. And if they run out, do everyone a favor and don't buy from a third party seller on Amazon who is selling it at an inflated price. I'm sure Amazon will get more very soon like I mentioned in the earlier post. So you know, the D7000 (body only) should cost no more than $1199 and the kit with lens should cost no more than $1499. Forget about buying one on ebay from a third party selling them at an inflated price. Not worth the hassle if you need to return it or get warranty service. Get it from a legitimate Nikon dealer.
Can't wait to get mine, hopefully only a few more days…crossing my fingers! My (and my models) hat's off to Amazon for coming through with the camera before Christmas. 🙂