Nikon D7000 back focus fix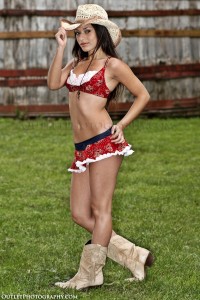 Many Nikon D7000 users have recently been complaining about back focus problems. If you're one of them, not to worry, there is a fix.
It may seem that the "problem" lies on the D7000 cameras, however do a Google search for "back focus problems" and you'll quickly see that people have been complaining about this since the early 2000's. In the case of the Nikon D7000, the issue is no different than any other DSLR, the lens is focusing behind the main subject.
The reason some users experience this and others don't has more to do with lens type and a user's tolerance level. By tolerance, I mean the ability to see it in the everyday photos they take. If you're unable to see it during regular use, is it really a problem? Probably not. For others, this may not be the case.
Here is the fix to the back focus issue. Like most modern DSLR's the Nikon D7000 allows for AF Fine Tuning, giving you the option to adjust the focus point forward or back for all your lenses (up to 12 lenses). Here are the steps.
First, visit Jeffrey Friedl's blog on using his Autofocus Test Chart. It's all free and includes a calibration graph to conduct the test. This will tell you if and how much front or back focus adjustment your camera needs for the different lenses you use.
Second, once you conduct the test go to your Setup Menu on your camera and choose the option AF Fine Tune. On your user manual for the D7000 (English edition) it's on page 246. Its default is set to OFF, change it to ON. Then adjust the focal point toward your camera (-1,-2, etc) to fix the back focus. Or adjust the focal point away from the camera (+1,+2, etc) to fix any front focus.



Finally, press the OK button to save the setting for each lens, and that's it!
The camera will recall each setting once you attach your lenses. You can also turn this feature on or off without losing the settings.
Hope this helps, especially those with a Nikon D7000 looking for a fix to the back focus issue.
UPDATE: I want to update the readers that there is another option for fixing the back focus on the D7000. Using the LensAlign or SpyderLensCal Lens Calibration Systems can be more accurate. So if the above method does not fix your problem, these two systems may fix your back focus problem. Those however are not free but will cost about $50-$80. Thanks to several readers for these recommendations.
One additional note, don't confuse soft focus with back focus. That is a seperate issue that requires a different fix.