Nikon D600 Availability for Pre-Order Right Now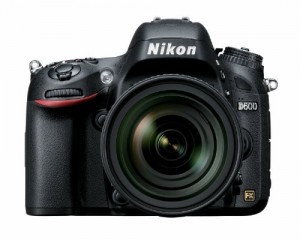 The full frame and much anticipated Nikon D600 is finally available for pre-order or will be in a few minutes (depending on when you're reading this).
The links to pre-order are already in place below, keep clicking the links until they become live so you don't need to rely on the search engines or other sites to be first in line.
The photo of the Nikon D600 on the right is already on the Amazon site, that's where I got it from so it means the Nikon D600 order page has been created and they are simply waiting for the official launch to make it public.
I'll keep adding more links to this post as they become available.
Yeah I know, some of you may be a little weary about pre-ordering after so much delay with previous Nikon launches. This time it seems that Nikon is promoting it's ability to fulfill orders much faster than earlier editions.
This year with the D4 and D800 causing so many people to wait several months for their pre-orders, it looks like Nikon has learned it's lesson. But we'll have to wait and see. Did you order one? When do you expect to get it?
You can also see the full specs and additional images on the Nikon website for the D600