Nikon D600 Announced and Listed on the Nikon Website
The Nikon D600 is up on the official Nikon website. See screenshot below.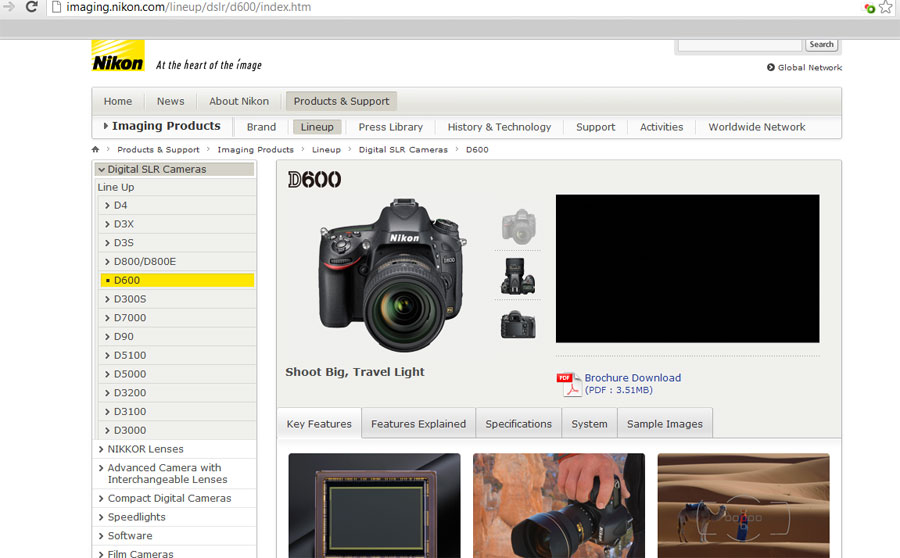 So you may be asking yourself how do I get one of these babies, well earlier tonight I posted the pre-order links for the Nikon D600, which I got before they were available online.
Why did I post them before? So for those of you who want to be first in line to order. How do you think all these people online always say they got their camera's first? Because they already have the links to order them, but usually don't post them to the public until they first order it.
But this is my site and I'll post them when I get them, and just in case you didn't see them, I posted them here and below.
As for the cost, the list price is $2100 for the body only, but there will be a kit version as well.
No need to re-list all the specs or images,  you can see the originals on the Nikon website.