Nikon D5100 Jumps to #1 DSLR seller on Amazon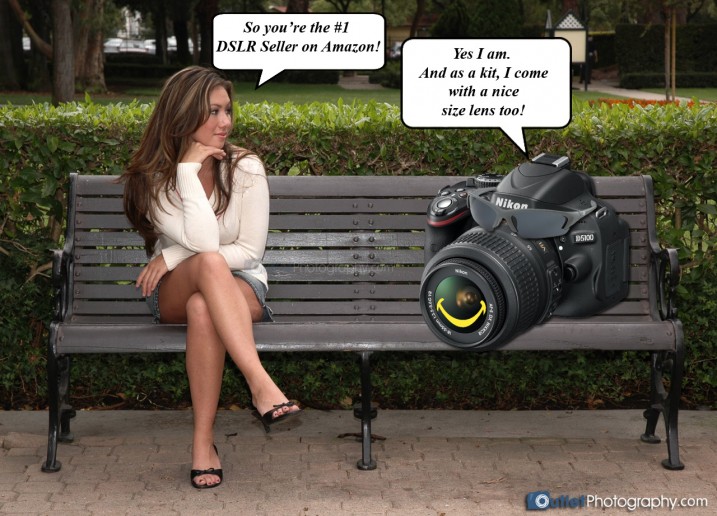 Nikon D5100 rises to the top seller list
As I write this article, the top selling DSLR camera on Amazon is the Nikon D5100. As a kit, it comes with a nice 18-55mm f/3.5-5.6 AF-S DX VR Nikkor zoom lens. Perfect for everyday use. Seems to me that the current Nikon instant rebates are working.
Even at it's regular price, this kit is a good deal. And I doubt you'll find it cheaper on Black Friday. What most people don't know is that Nikon and Canon, don't discount current models for Black Friday. Instead stores that have a surplus of discontinued models will discount those cameras. But that's because its a model that's been out for 3-4 years. And in DSLR years, that's an antique.
The Nikon Rebates will end in a couple of days so that's why were seeing such a spike in sales. In fact, Nikon holds seven of the top 10 current best sellers on Amazon. The D3100 is in third place, while the D3200 is in fourth place.
A good friend of mine jumped on this deal last week. In fact he added a second lens to his camera package. His bundle included two lenses, a camera bag and memory card all for under $900. Considering it would have cost him about $1300 just 6 months ago, I'd say the timing was on his side.
On a side note, the D5100 kit and additional lenses would fit perfectly on the Case Logic SLRC-206. I reviewed it earlier this year.
Finally, as for the photo above? Since the D5100 seemed to be the top winner this month, I thought he deserved a little prize, in this case "eye candy". I know, not the best Photoshop work, but you get the point!
Do you own the D5100? What do you like about it? Let me know with a comment below.