Nikon D4 and D800 release date of March 20 from Amazon
If you haven't heard, Amazon has posted a release date for the Nikon D4 and Nikon D800 for March 20, 2012. I'm assuming the D800e will follow soon after.
On top of that, for the past couple of days they have been taking more pre-orders for the D4 and D800.
Here is the screen shots for the Nikon D4 and D800 order pages on Amazon.
Nikon D4 Ship Release Date: March 20, 2012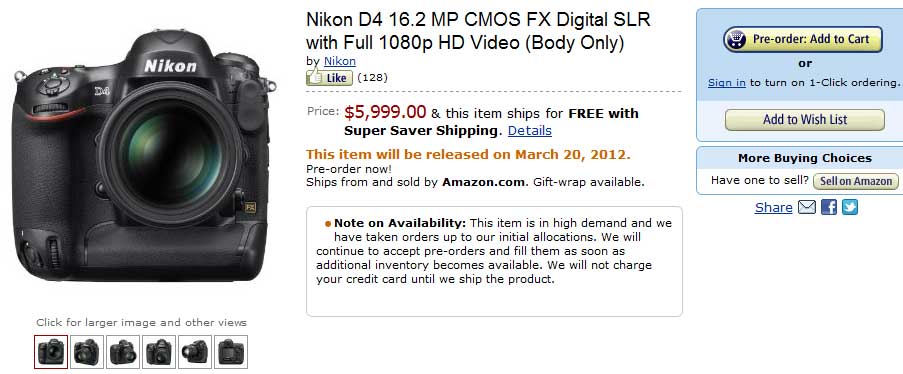 Nikon D800 ship release date: March 20, 2012.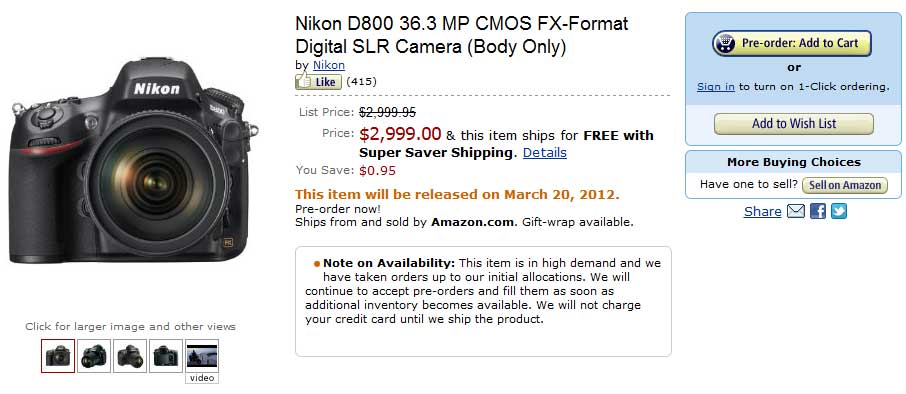 Both Adorama and B&H don't have a date listed, but I bet it will be around the same time. Locally in my area, the major pro camera shop Samy's has been also taking pre-orders, however I've heard the backlog on the waiting list is very long.
If you're hoping to snatch one from a local shop, I think the chances are pretty low. I'd order one online, they seem to carry larger supplies and more frequently.