Nikon D3200 DSLR and Nikkor 28mm 1.8G just announced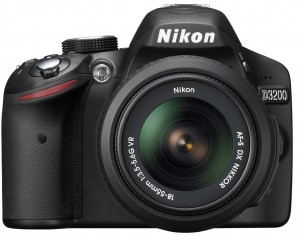 Nikon just announced the new Nikon D3200 DSLR with a WU-1a wireless mobile adapter and also the Nikkor 28mm f/1.8G full frame lens. But the big news is the price point, the kit is only $699! Nice.
The D3200 is sold in a kit with a 18-55mm f/3.5-5.6 AF-S DX VR NIKKOR Zoom Lens. Kit sells for $699.99.
This will definitely be the go-to camera for beginners or anyone who wants an inexpensive camera with a high megapixel count.
I expect a long back order, not as long as the D800, but if you want one it's best to order early.
Nikon D3200 pre order options:
Amazon – Nikon D3200 (Black) Nikon D3200 (Red) – $699.99
B&H –  Nikon D3200
– WU-1a Wireless Mobile Adapter
– Nikkor 28mm f/1.8G Pre-Order
Nikon D3200 specs and additional info: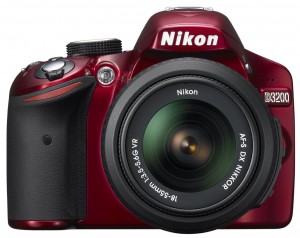 Nikkor 28mm f/1.8G
Here are a few more specs on the D3200
24.2 MP  (Wow, at this price?)
DX Format (23.2 x 15.4 mm)
ISO 100-6,400 expandable to 12,800
3 inch LCD screen – 921,000 pixels
4fps continuous shooting
Full HD 1080p Video
At this price point, it's leaps ahead of all the other intro DSLR's both by Nikon and Canon. Right now, this will be the main intro camera to buy. I expect this one to be a top seller very quickly.