Nikon D3200 and Nikkor 28mm f/1.8G Available for Pre-Order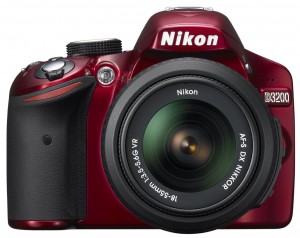 Here are all the pre-order options for the Nikon D3200 and the Nikkor 28mm f/1.8G. They were announced just a couple of hours earlier.
For the D3200 at a price point of $699 for the kit (18-55mm f/3.5-5.6 AF-S DX VR NIKKOR Zoom) this new intro DSLR will be highly sought after both by beginners as well as Nikon fans.
Pre-Order Options for D3200
Pre-Order The Nikon WU-1a:
Pre-Order The Nikon 28mm f/1.8G:
As other national online camera retailers start to carry it, I'll add it to the list. Note that although this camera is targeted towards beginners, it's a consumer kit. However, with the high megapixel of 24.2 MP, it's likely be popular among all Nikon users.
It seems Nikon has been pushing the megapixel race with this DSLR and the Nikon D800. I'm betting that from now on, all new FX and DX DSLR's will be at least 24 MPs. It should be interesting to see what Nikon will be releasing later in the year.