Nike US Open of Surfing 2012 Hi Res Pictures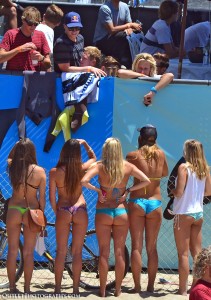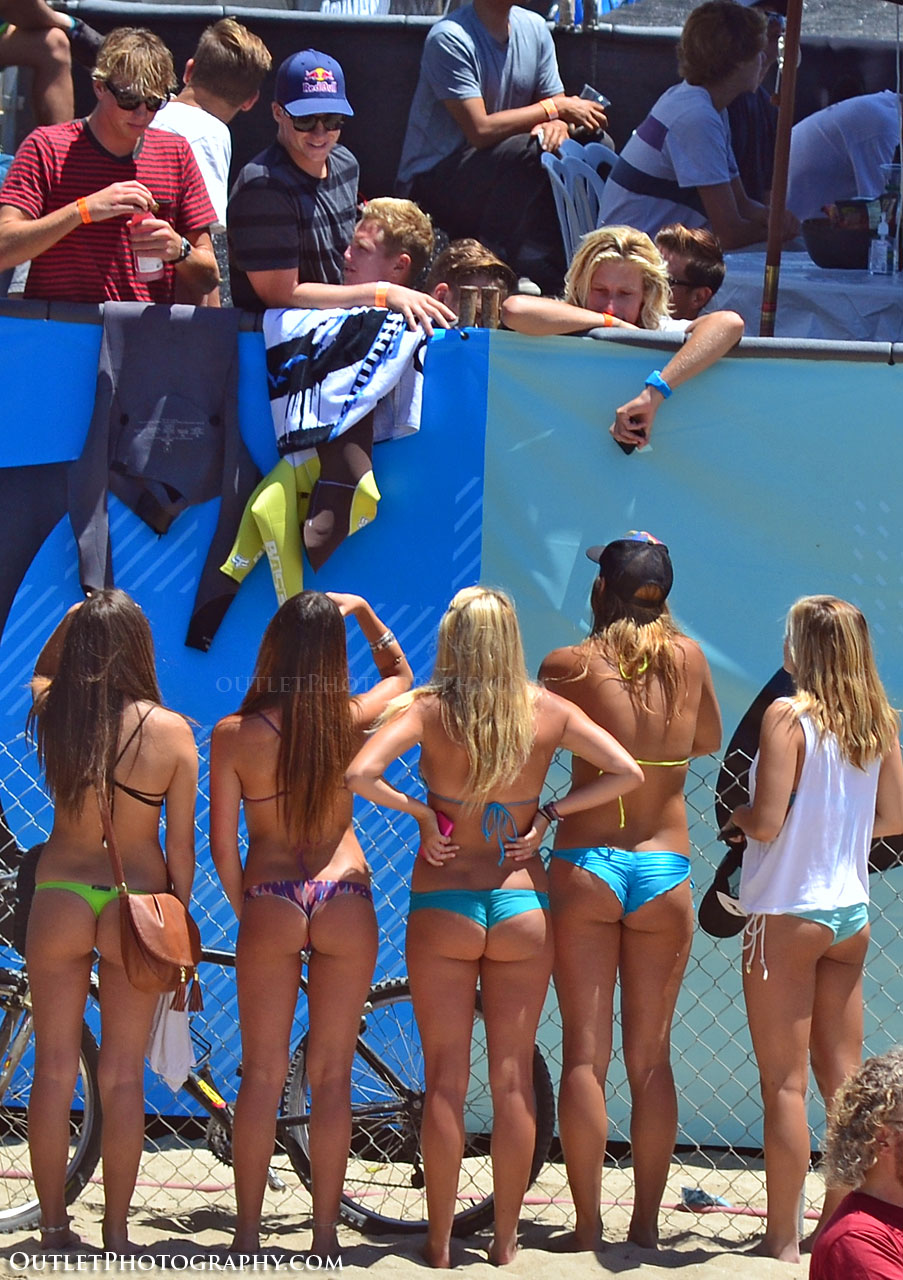 Looking for high resolution pictures of the surfers and girls from the 2012 Nike US Open of Surfing?
Each year I have the difficult task of attending this week-long event in Huntington Beach. It's the largest surfing competition in the world, with over half a million people visiting the venue over it's 9 day run. The US Open brings out photographers from all over the world, using (showing off) their big guns (lenses).
Not sure if it's the surfing or the hot bikini girls from the US Open that draws so many photographers, but I can attest, it's a difficult job!
However I do have one complaint, with so many people taking photos and sites showing them off…why not share higher resolution pictures?
The event brings out the top surfers from around the world like Kelly Slater and this year's winner Julian Wilson. With top athletes and sexy girls, the only way to experience it (besides attending it yourself) is to see it in high resolution pictures!
With at least 50,000 people attending each day, there's something for everyone. Like surfing? Then you'll see all the best surfers. Like music, then the free concerts will draw you in. Like to people watch? Well the girls at the US Open of Surfing will certainly get your attention.
Whether it's sports or sexy babes at the US Open, it's the place to be during the summer in Huntington Beach.
People with Nikon's, Canon's, Olympus, toting 200mm, 300mm, and 600mm lenses, I see it all. And not always pointed at the surfers, if you know what I mean.
I took over 4,700 pictures in the six days I attended. Day four alone I captured about 1,600 pictures. Think that's a lot? Yes, but I will say this for anyone who is thinking about attending next year. Bring a back-up camera, I experienced a major malfunction with my Nikon D7000 on the sixth day. I got the dreaded ERR message and a shutter blade broke. I'll be writing a separate post on that later.
But for now, here are a few high resolution photos from the 2012 Nike US Open of Surfing. There's a mix that includes surfers, skateboarding and bikini girls. To view as a slide show, simply click on any image below. To see the photo at full resolution, simply right click on image and open to a new window.

Note: You can see the current year's US Open of Surfing photos HERE.



Still want to see more? Then take a look at the pictures I took from last years' US Open of Surfing event. Or every single year I've attended HERE.