Long Beach Grand Prix – Tecate Light Private Tent Party 2013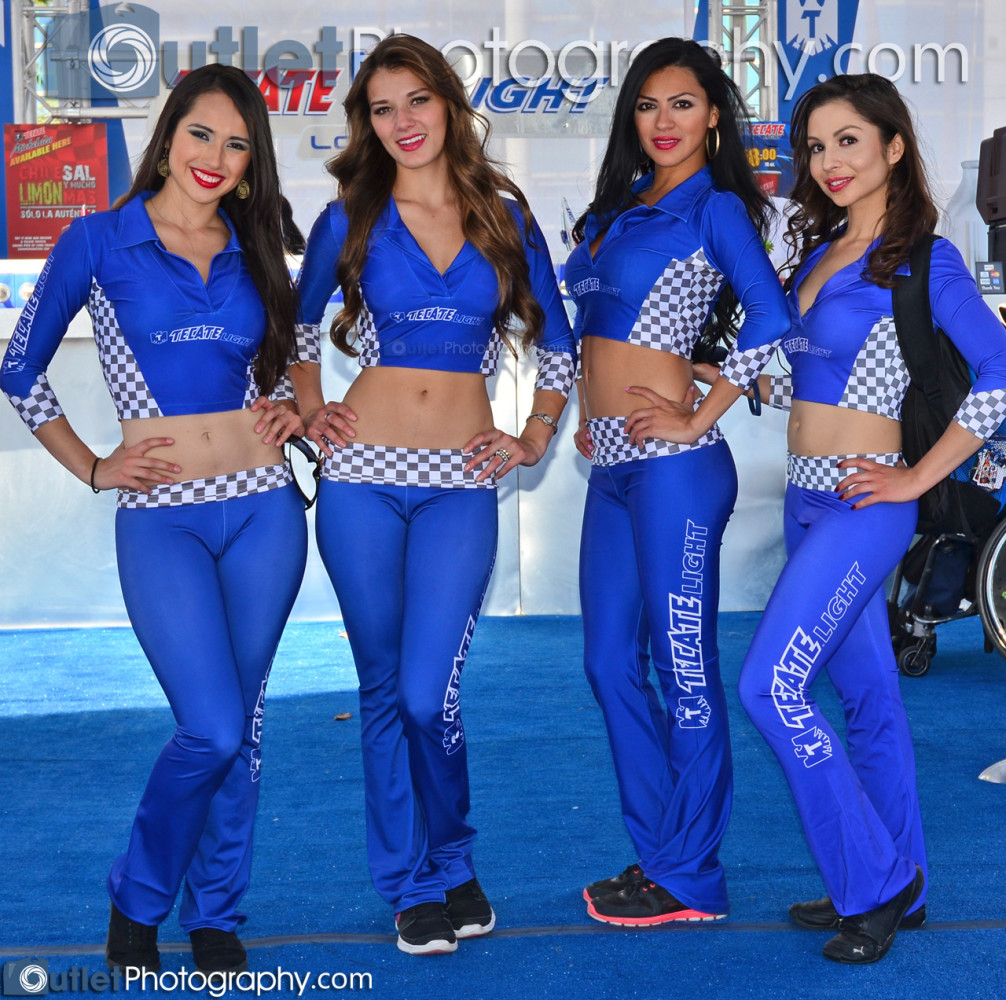 I attended the 2013 Toyota Long Beach Grand Prix (LBGP) this past weekend, including the Tecate Light tent party.
Sunday proved to be the main event, with live music from El Conjunto Nueva Ola, a visit from Evander Holyfield, Tommy Hearns, and of course the talented Tecate Light models and dancers.
From fast cars to the beautiful promotional models, really how can one go wrong? This is an event photographers dream come true.
Ok I must admit, the real question is whether the spectators (me) are there to see the car races or the sexy girls posing next to them?
I'll try to explore this question with a series of photos. I've separated the photos into four different sections:
Lifestyle Expo
Long Beach Grand Prix Outdoors
Tecate Light Private Tent Party
Swisher Racing Girls
Note: this is more about my friend and I covering the event (as spectators not as paid photographers) than it is about cameras and technique. I'll do a follow up on camera equipment and how to take photos at an event like this later.
Tip: To see the images as a slide, click on the first image then use your curser/next button to navigate through the images. Or right click and open in a new tab to see the full high resolution images.
Lifestyle Expo
The Long Beach Grand Prix surrounds the Convention Center where the Lifestyle Expo is held throughout the weekend. Many car related companies have booths with giveaways, photo opportunities and of course yes…models.
Here's a few photos from the Expo area in the Convention Center.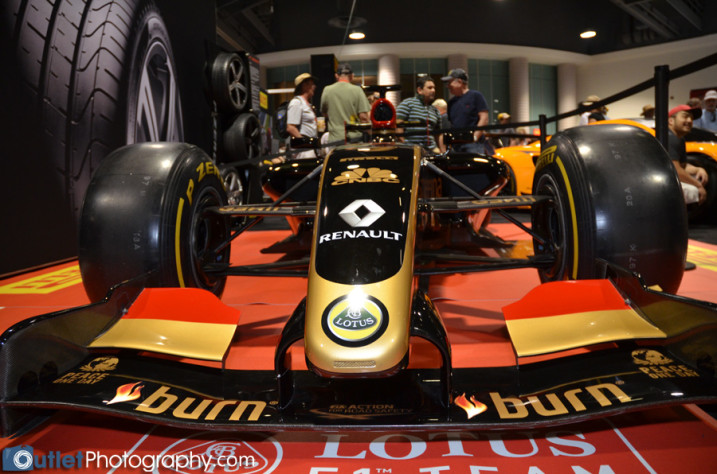 Long Beach Grand Prix Outdoors
The Grand Prix area is large, from the Rainbow Marina up to Ocean Blvd, the area is closed off unless you have a ticket. So one must expect to do a lot of walking.
Here are a few photos from the various outdoor locations.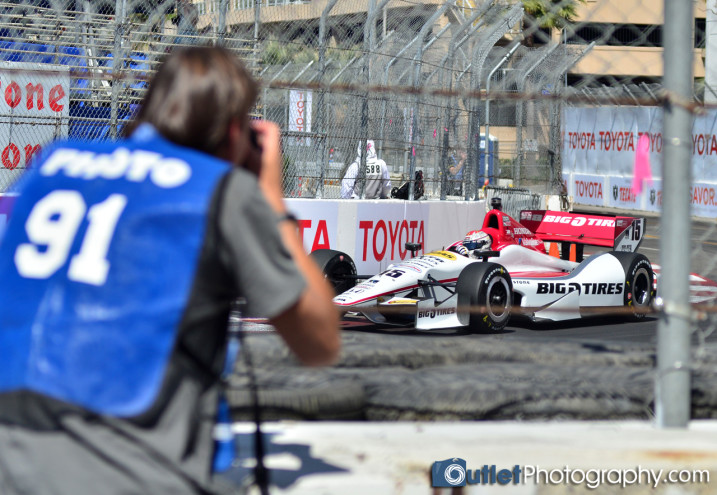 Most of the hired photographers (or those who purchased a Super Photo Ticket go around taking pictures from special areas that are normally off limits to the public). I didn't do that, there are literally too many paid photographers all taking pictures of similar things. At the Grand Prix I prefer to capture the people, after all that's what makes this event so much fun!
Tecate Light Private Tent Party
Like I mentioned earlier, this year a good photographer friend and I obtained tickets to the private Tecate Light tent party on Sunday. As you can imagine, lots of food, live music and entertainment. But there were also a couple of nice surprises.
First, a very popular Mexican musical group called Conjunto Nueva Ola entertained the audience with some crazy fun music. Then the host announced that we were going to have two visitors – Evander Holyfield & Tommy Hearns!
So in no particular order, here are the photos.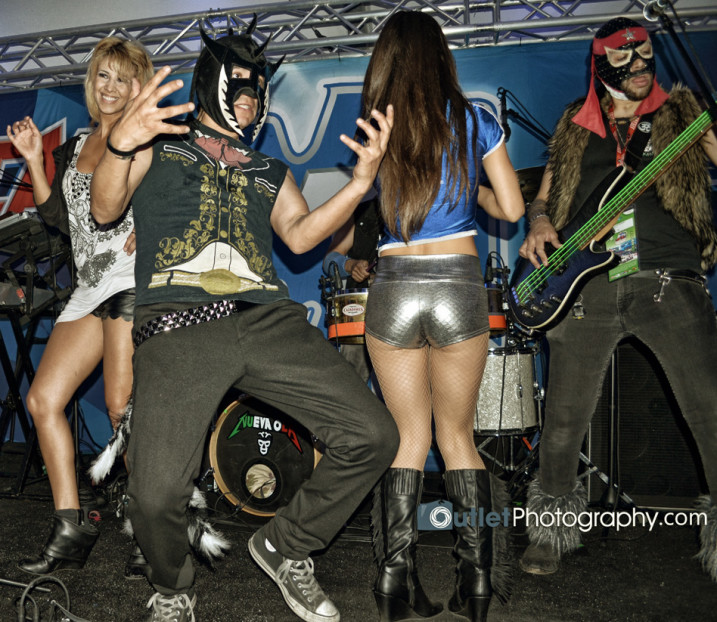 Swisher Racing Girls
While we were walking around in the Lifestyle Expo area, we ran into an impromptu photo shoot with the driver and models for Swisher Racing.
Here are a few shots of what we stumbled upon…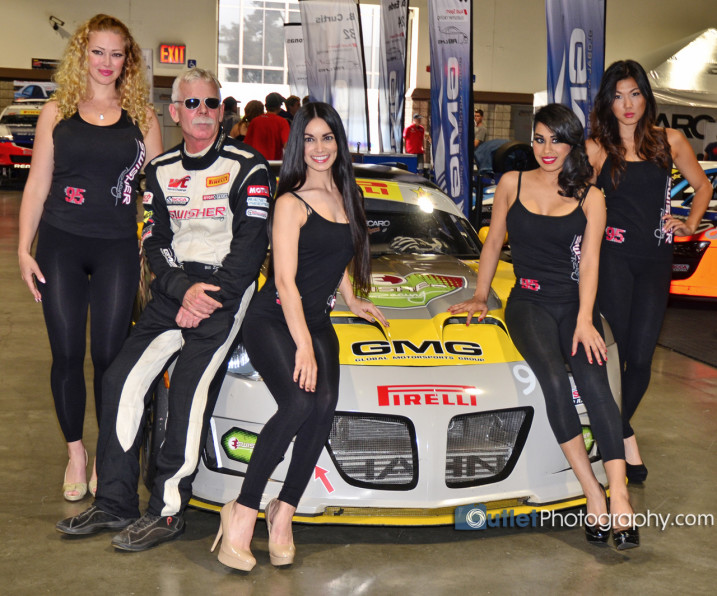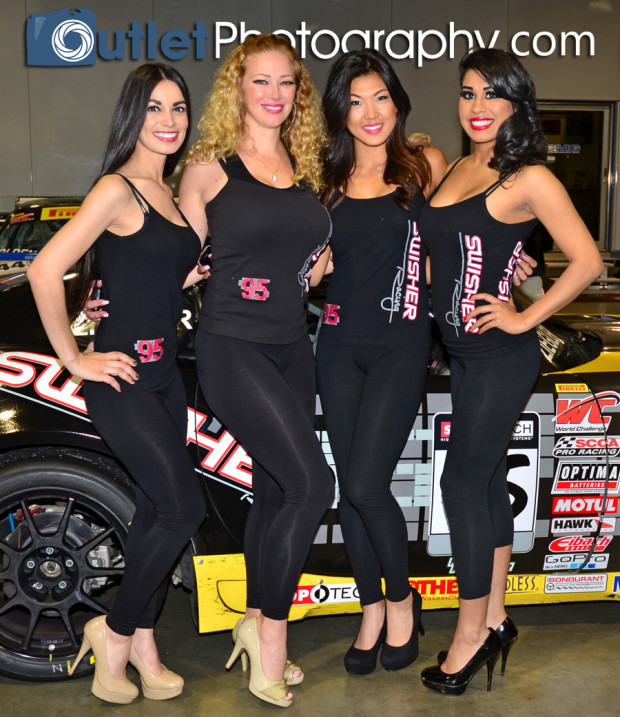 Finally, you must be asking yourself, did you even take pictures of any of the cars? Well yes I did. Here it is: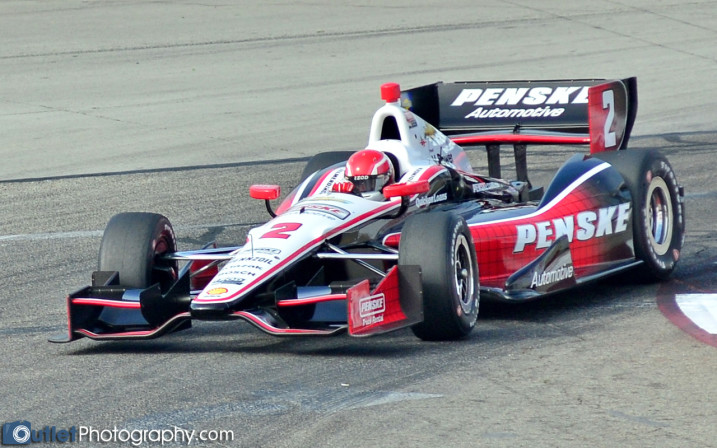 So in my unofficial scientific test/observation, the Toyota Long Beach Grand Prix is more than just a car racing event, it's whatever you want to make of it. But one thing is for sure, it's a lot of fun. Want to see the races? Done. Want to see the Expo? Do that too. But if you want to know why many men love this event, just look over all the photos on this page one more time!
One final note. A special thanks to NachoPix who helped take some of these photos and get us access to the Sunday events. Plus all those who made the Tecate Tent Party so much fun, including the band el Conjunto Nueva Ola and all the Tecate Light models and dancers.
Any questions regarding this article and photos can be addressed to ray at outletphotography.com.