Katin Pro-Am 2011 Surf Huntington Beach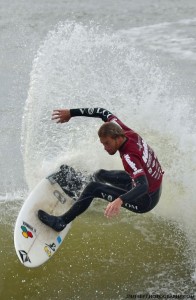 The Katin Pro-Am 2011 surf competition is taking place in Huntington Beach this weekend. Although the weather lately sucks in this are, I decided to trek out and take some photos. It rained last night so I wasn't sure how bad the beach or water would be for a surfing competition, but to my surprise both the weather and beach were in good condition.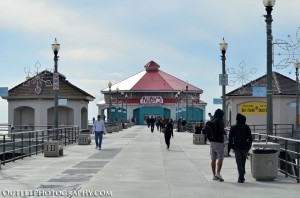 It was a cold day, (unlike the weather we had in early December a month ago) so I made sure to dress warmly, as you can see the rest of the people at the beach/pier were also sporting the warm SoCal outfits. 😉
All the photos were taken with my Nikon D7000 using a Nikon 80-200mm 2.8 AF-D ED lens. All are also cropped from the original image. I didn't take a monopod so my arm was a little tired, the lens is built like a brick and weighs like one too! But it's my favorite lens, so it's ok. I haven't yet upgraded to the newer Nikon 70-200mm f/2.8G ED VR II AF-S lens
, from the price you can wonder why.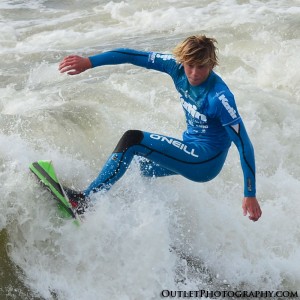 As for the photos, shooting from atop the pier, I used shutter speeds of 1000-1600, ISO of 400 and aperture ranges from 3.5-5.6. I really don't think it was necessary to use an ISO of 400, next time I'll probably shoot at 200 or even 100 ISO. The D7000 handled well focusing the lens, which does not have it's own internal focusing motor, instead relying on the camera to focus via the motor screw.
I'm still getting accustomed to the camera, which has so many features, but thankfully are easily accessed on the go. Overall, I spent a couple of hours photographing the surfers. In the end I wasn't quit ready to leave, Ruby's diner at the end of the pier was calling me for lunch! 🙂