Interesting and encouraging emails from blog readers!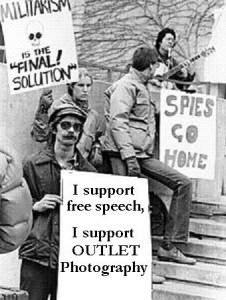 Since my last couple of posts regarding this blog, We've received many emails from followers with support and encouragement to keep it alive. Its nice to know people enjoy the photos and the fact that these photos/images are not found all over the internet, they are of sorts my own "one of a kind" pictures, as a recent reader emailed stated!
I want to share a funny photo I received. This person obviously wants me to keep it public and he got very creative on this one! Nice job! Because of all the positive emails and those asking to be added to the list to keep getting the blog, I will be keeping it public, available to all. I was most surprised at the number of people that actually follow it and enjoy it on a weekly basis! Thank you very much, this makes posting on the blog even more enjoyable!