I used large plant leaves as a backdrop for my photo shoot!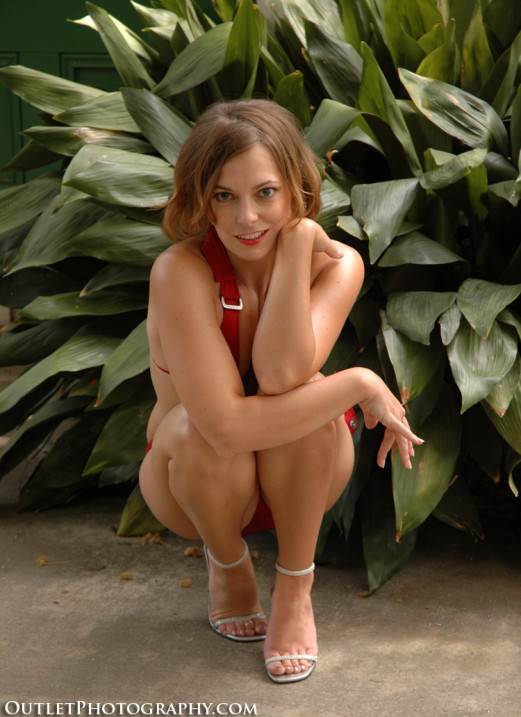 Whenever I'm going to use a location for a shoot, I always look for unique settings or backgrounds that I can use during the shoot. I don't overlook anything.
One thing I look for are trees, flowers, bushes, or anything with natural colors and textures. The picture on the left is a good example. The leaves were so large with great color and texture that I used it as a background.
Don't overlook areas like this, they can help you generate new ideas for poses as you work to include the background in your pictures.
It was a bright but overcast day, so the light was even, a perfect setting to use existing light. Overall I was able to get so many great images using this background.
However, it does take some trial and error to find the correct angles. With the plant leaves so low, the model and I had to also get low.