Heat wave in Southern California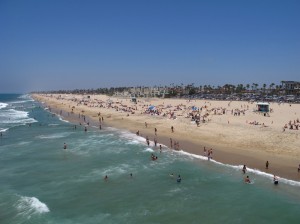 These past several days in Southern California have been extremely hot, over 100 degrees in most places. I've been spending most of my time at the beach or in a movie theater. Last night we decided to see the new Leonardo Dicaprio movie Inception, which by the way I recommend, but you must pay attention very carefully because it can be a little confusing.
Anyways, haven't been doing much photography this month, mostly spending time with family and friends. Although a few days ago I decided to go on a bike ride at the beach and took along my little handy Canon G10. Whenever I take a break from a ride or see something interesting I snap a few pictures.