First Hands-On Preview of the Nikon D3200 on Youtube
Just a few hours after Nikon announced the 24.2 MP D3200, the first hands-on video preview hit Youtube.
User PhotoShopChannel posted a 5 minute video with a Nikon rep describing a few features of the D3200. He goes on to explain the new "guide" that is available to users on the camera menu. Plus he touches on the WU-1a wireless mobile adapter that can be used with Android phones (iPhone later).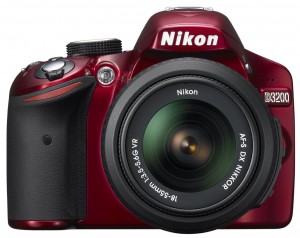 The rep states that it's not a replacement for the D3100, but that's the usual reply by a Nikon rep so that sales don't drop too much of the D3100. Anyone who follows how the updates work on new DSLR's knows it's a replacement.
So what does that mean for the D3100? Look for some great rebates and lower prices later in the year as the supply dwindles down.
As for the D3200? It's the new entry level camera for Nikon. I mean, they even give you the choice of black or red, if that doesn't say anything then I don't know what does.
Plus the wireless feature to connect to your phone is obvious that they are targeting the young demographic that loves to share pictures instantly. Although I'm not sure how easy it would be to go from taking a picture, transfer to smart phone then upload to a social media site.