Ellie-Jean Coffey at the 2017 Supergirl Pro in Oceanside
Unless you've been living under a rock for the past few years, the name Ellie-Jean Coffey should be familiar.
She is one of the famous Instagram "Coffey girls" from Australia. Their main popularity grew from surfing, but has now more so to modeling and one of the major "influencers" on Instagram when it comes to surf/beach lifestyle.
They are now known more for their sexy photos on Instagram, but they still do surf and compete in various competitions around the world. Photographers flock to them like flies. I was recently at the 2017 Supergirl Pro surfing competition in Oceanside and I captured a few shots of Ellie-Jean getting ready for one of her heats. Her sister Holly-Daze Coffey was there taking some cell pictures with a cell phone, I'm assuming for their own personal Instagram accounts.
Here's a few shots I captured of them: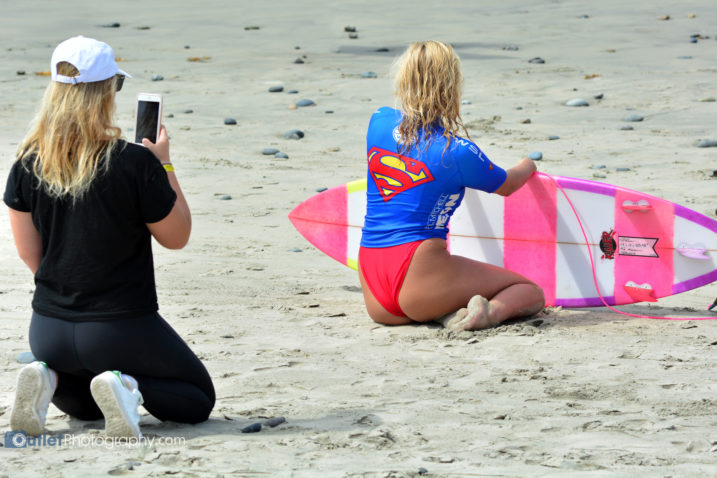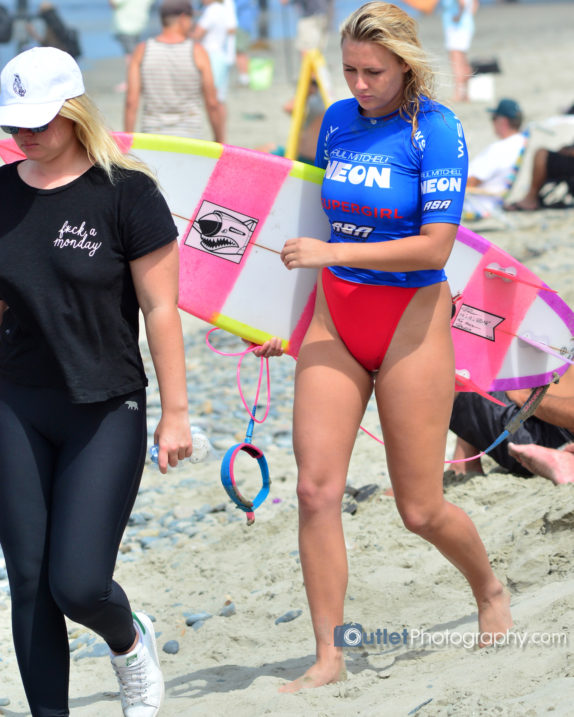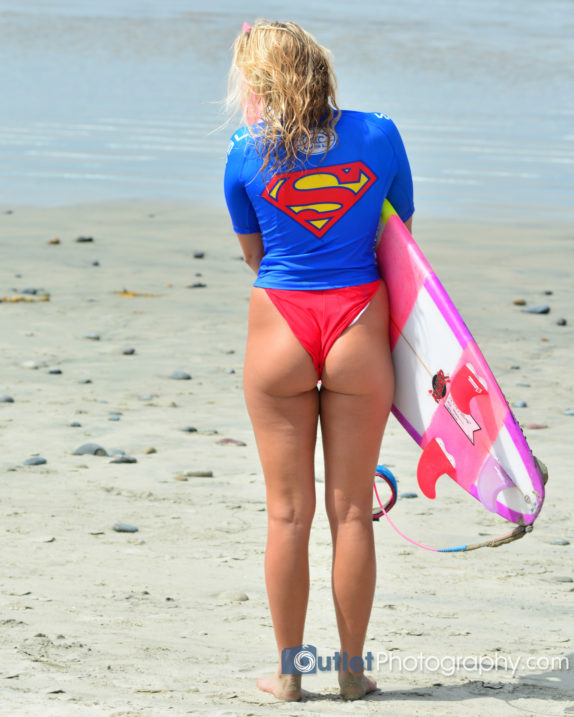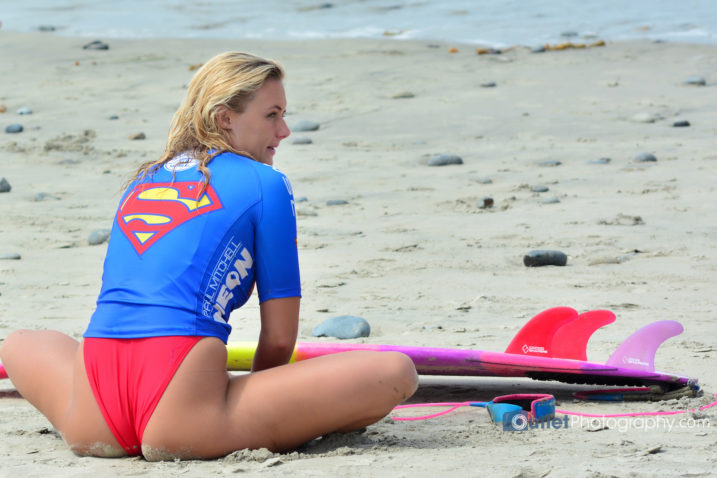 I believe the previous year, her sister also competed in the Supergirl Pro, but this year she got eliminated early in the competition. You can see more photos of the 2017 Supergirl Pro here. Below is a sample of what you'll find there…