Deal of the week – new Nikon D40 digital camera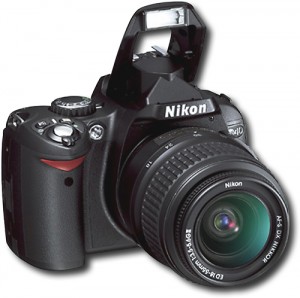 I received my Summer 2010 B&H Camera catalog in the mail today. A whopping 640 pages, yikes! I like B&H and have purchased a few things from them, but I wonder how long they will continue to print this large catalog, I'm sure its very expensive to produce. Maybe they can discontinue the catalog and have people look at the items on their website…oh wait they are already do. Go figure!
Since I was in the "camera equipment" search mode after looking at the catalog, on the internet I was surprised to find a new Nikon D40 was still available for sale at Best Buy for only $399 (body only). The D40 was discontinued by Nikon earlier this year, although they were very popular. I've never used a D40, but I've heard from several people that it was a nice little DSLR, good for family and casual shooting. A fellow photographer friend and his fiancee use it often and love it. But Adorama has a refurbished D40 with a lens for the same amount.
Thought I would share what I found just in case some of you were looking to get a deal on an entry level DSLR. Again, I've never used one so I can't recommend the camera itself, but as for the price, for a new camera, the Best Buy sale seams like a good deal, but you will need a lens. The item and price was available as of the date of this posting, not sure how long it will last. And if you don't mind a refurbished one, then the Adorama one is the way to go. I know Ken Rockwell talks highly about the Nikon D40, but then again, he likes a lot of strange stuff! 🙂
If you own a Nikon D40, what do you think? Leave a comment and share with the rest of us.