CH 53E Super Stallion at the Miramar Air Show photographed with my Canon PowerShot G10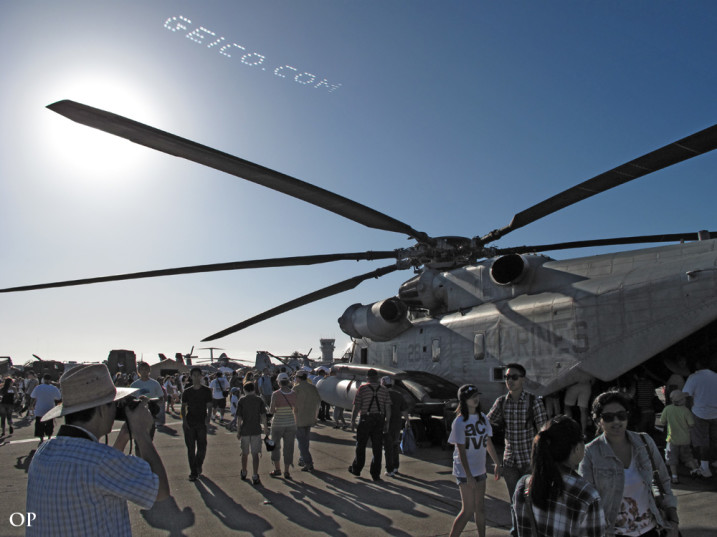 I spent the weekend at the SD Miramar Air Show. Above is a CH 53E Super Stallion helicopter.
Armed with my Nikon DSLR, 80-200mm 2.8AFD, and my handy Canon PowerShot G10. This event is a photographers dream. Lots of cool planes and military equipment to photograph.
I took the above photo with the Canon G10. Lots of people as you can see, but I managed to capture the CH 53E Super Stallion from an angle where I could use the helicopter blade to block out the sun. An added bonus was the ad in the sky. Funny I guess.
I received a few inquires about the exposure/look of this image. So I created a short video tutorial showing how I made some small adjustments on Photoshop.
Canon has since updated the Powershot G series and the newest version as of January 2011 is the Canon Powershot G12
. Probably the best point and shoot camera in the market right now.