Canon PowerShot G12 Current Price Drop Deals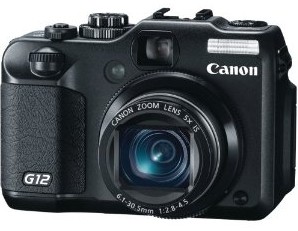 I just placed an order for the Canon PowerShot G12 and thought I would share the current low price deals I found.
This time the G12 is not for me but instead a gift and like everyone else I don't like to overpay for camera equipment. I'm always looking for camera deals.
Normally, the Canon G12 10 MP Digital Camera sells for about $425-$450. But right now most of the online shops are selling them for $379.
Canon PowerShot G12 Current Price Deals
I also checked a few other local camera shops in my area in Los Angeles and non were lower than the $379.
Because it was going to be a gift and several of the reputable online stores I normally purchase from had it at the lower price, the decision was easy. All three Amazon, Adorama and B&H currently have the camera listed (you need to add them to the cart to get the price) at $379. So I went ahead and snapped one up.
I suspect the price of the Canon G12 has dropped because a newer G13 may come in early to mid 2012, but that is really only a rumor. I don't expect the G12 to drop anymore in price, in fact I believe the price will jump back up again in early 2012.
Finally, below is a great and entertaining video from DigitalRev comparing the Canon G12 to the Canon S95.