Canon EOS Rebel T3i Digital SLR Camera Christmas Deal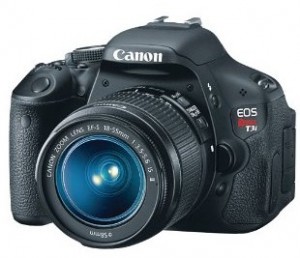 Here is a Canon EOS Rebel T3i DSLR Christmas deal alert. It includes EF-S 18-55mm f/3.5-5.6 IS Lens plus a few free extra items.
In order to get this price, be sure to add all of the below items to your shopping cart, just before checkout the price will adjust and the backpack, the memory card and filter will not be charged.
According to Amazon, these 3 extra free items offer is good through December 31, 2011 or until supplies last. As for the price of the camera, that is always subject to change. So if you're in the market for this particular model or a nice DSLR with a lens, then jump on this deal asap!