Canon EOS 5D Mark III Available at Best Buy Online Now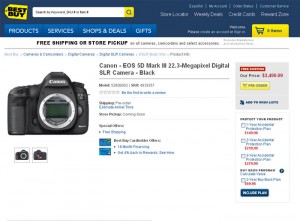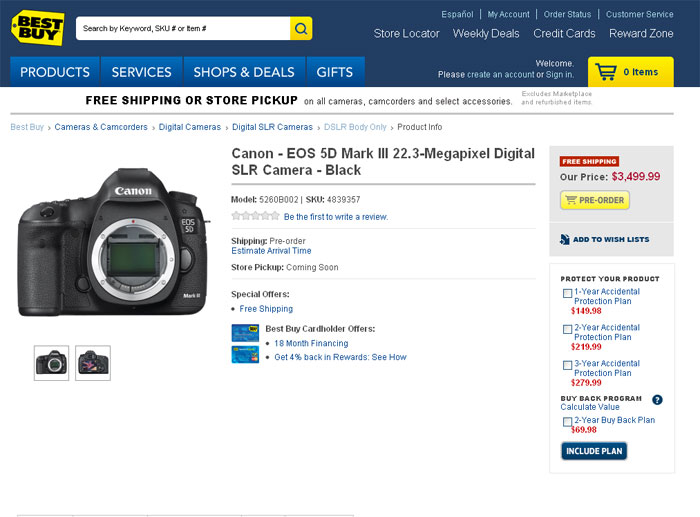 The Canon EOS 5D Mark III is now available at Best Buy
, but you need to order it online. As to when you'll be able to pick it up at the store I'm not sure, the site only states "Store Pickup: Coming Soon".
Some online sites have said they have them in stock now, although I can't confirm it. I suspect they wont have them at the store until this weekend at the earliest.
However if you have already placed a pre-order with another online store, I'd say it's best to keep your spot there. Buying at Best Buy would be only for those who missed placing any early online pre-order. Plus, camera's purchased at Best Buy stores usually require a little more inspection and vigilance.
By "more inspection" I mean you never know if has been purchased then returned and re-sold as new. At large retailers like Best Buy, this happens more often than you think.
Here are the links for both camera and kit of the Canon EOS at Best Buy:
Good Luck!