Camera Outlet Stores To Save You Money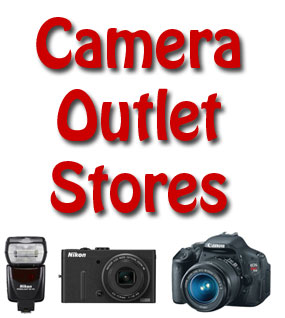 Looking for a real photography camera outlet store? Here is my top list of outlet shops that carry DSLR's, lenses and video cameras.
Many places say they are outlets, but they're really not. Having a temporary discounts on camera's are not outlet prices. True photography outlets have items listed at a discount until they are sold, not just for promotion or as a door buster.
Here are the sites and stores I personally shop and have found some great deals. The list includes online and traditional brick 'n mortar stores. Many stock new and discounted photo equipment because they are old models and/or refurbished.
Inventory changes quickly, so you need to visit them often.
It's not unusual to see two different prices for the same camera. The reason? Condition, "returned" items may have some of the manuals or batteries missing (they always state what comes with the camera so read carefully). Or perhaps the camera was a floor model with little cosmetic wear.
Don't jump at the first deal, shop around you might find a better price.
Photography and Video Camera Outlet Stores
Going the route of getting photo equipment from an outlet store can save you money, but it can also be a little risky. Read the full description of each item and most importantly, find out the return policy. If possible always pay with credit card, here in the U.S. you'll have more protection that way.
Good luck!