Camera and Photography Cyber Monday Deals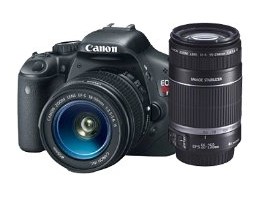 The race is on! One of the best times to buy camera's and photography equipment is during the popular Cyber Monday deals.
Right now Amazon offers some of the best cyber Monday camera deals. Visit the:
Amazon Cyber Monday camera deals page
Even as we speak I can see that there is Canon EOS Rebel T2i 18 MP with 2 lenses that normally sells for $839 went on sale for $699 and it sold out in less than one minute! Be sure to visit the page constantly throughout the day. But don't wait, these deals will sell out quickly.
In addition to the regular Amazon Cyber Monday camera deals page, they will also start to temporarily discount many of there inventory on cameras.
So be sure to visit the regular Amazon camera page, you might just see a Nikon D700 marked down, especially now since the new Nikon D800 is scheduled to come out soon.
Remember the online cyber Monday deals for camera's are rare and only Amazon, Adorama, Best Buy and a few others offer them in any significant discounts.