Bikini photo shoot away from the beach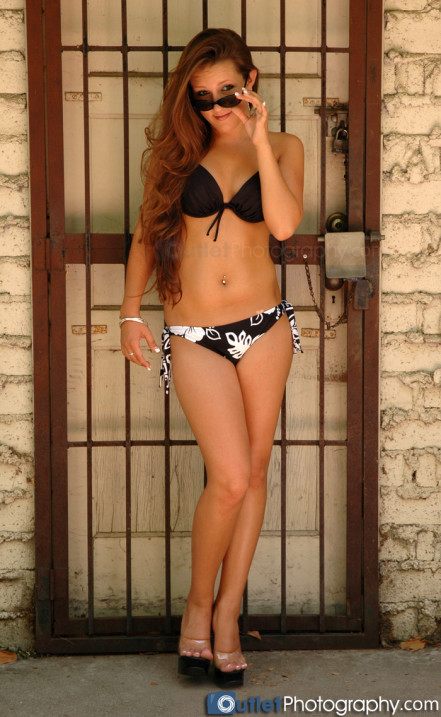 Its that time of the year again, when many photographers prepare in advance for shoots targeting the summer market, in this case the bikini season. And it doesn't always have to take place at the beach.
Ok, maybe its not an official season, but many working photographers spend some time shooting for local clothing shops, catalogs and online retail sites. I for one know of several photographers in my area that spend several months at the start of each year shooting exclusively for local bikini shops in the Huntington Beach/Newport area.
Here's a few useful tips for those planning one of these shoots either at or near a beach.
First, use the January to April months do to any beach location shoot. Preferably during the week. The beaches are usually less occupied yet the weather can be just as nice as any summer day, with less people of course. Plus, the beach patrol are usually more tolerable to photo shoots.
Second, always scout your location prior to the shoot. Be sure to check for all needed permits (if needed), parking availability and make a detailed plan. For example, where is the model going to change? Sure you can simply wrap a towel around her, but professionalism goes a long way, you might want to use a portable changing room.
Third, consider using an assistant. I don't know of any professional photographer who has spent money on a model and a makeup artist only to skimp and not have an assistant. On a paid assignment, it pays to be prepared and a photo assistant can sometimes save you money and time.
Fourth, consider the shop that will be selling the outfits, does it have a unique exterior? If so why not use it as a backdrop? Remember, you're not selling the beach, your images are to sell outfits so it's not always to travel far.
I've been on countless location shoots and the most important recommendation I could give besides those above is to be prepared. The model is there and is going to get paid whether you take good or bad shots. The hair and/or makeup person also will get paid either way. But if you're not prepared with your equipment, the lighting, the setups or any other issue you didn't think of or backup plan then the shoot will be all for nothing.
For any location bikini shoot, planning ahead is your best bet.