Best surfing photo of 2011 in Huntington Beach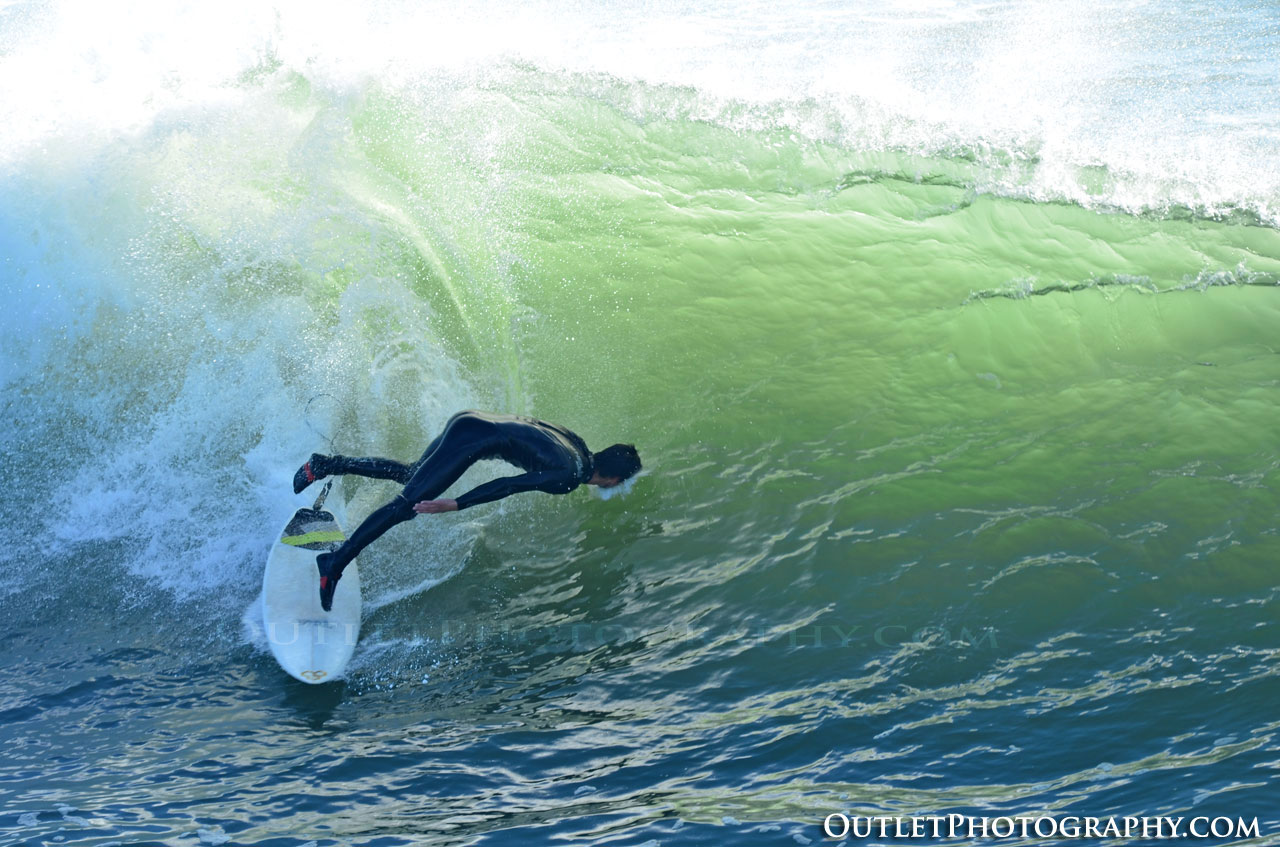 Not sure yet, but it looks as though this may be my best surfing photo of 2011 and its only January! Well, maybe not, since I currently have several hundred great photos waiting for me to review. But I will say, this is one of the interesting ones! With the unseasonably warm weather this month, I've spent a lot of time at the beach. If I'm not out jogging, biking or something, I'm taking photos with my Nikon D7000, which is what I enjoy doing.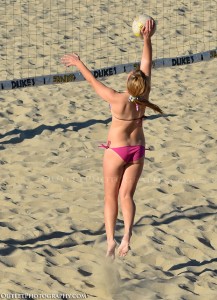 I had a photo shoot setup yesterday with a local female acting student from a community college, but she canceled with me. 🙁 It happens, luckily she called me early in the day, so I picked up my gear and headed out to the beach again.
Seemed it was the day of photographing the "impact" of events. Like the photo above, my Nikon D7000 using a Nikon 80-200 2.8D AF D lens was able to capture the exact moment the female volleyball player, on the right, hit the ball. Click on the image and see it up close, the ball is absorbing the impact of her spike.
Using the D7000's "CH" (Continuous High speed) shutter setting, I was able to capture these images shooting at about 5-6 frames a second. Worried about my battery power? Nope, the D7000 EN-EL15 Battery
is powerful, currently at 60%, I've already shot at over 1000 images! A little tip on the battery, when you first get the camera, charge it full then use it down to about 20-25%, then charge it again to it's fullest. You'll notice that it will take a little longer to fully charge, but then it seems to work at its fullest and get you 1500+ per full charge.
So is it easy to capture the best surfing or volleyball pictures? Well, as you can see, it actually takes several components, first the right combination of photo gear, knowing how to use that gear, living next to a beach 🙂 and of course the right timing!