Best Black Friday Compact Camera Deal – Canon PowerShot S95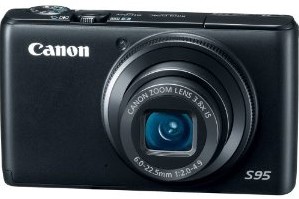 I've been waiting for the Black Friday camera deal on the Canon PowerShot S95. For several months now I watched as the price slowly dropped.
Since I didn't need it right away I was ready to wait it out. Well it finally dropped to only $289.
When it comes to compact cameras, Canon beats them all. Not sure how long it will last at this price, but I suspect it's reached it's lowest price. Many of my photographers friends carry this one for everyday family pictures.
I know the hot talk right now is the Nikon 1, but honestly I don't like it, except for the fact it pushed down the price of many compact cameras, that I do like!
Don't get me wrong, the I like new "type" of camera's, but I'm old school, compact and DSLR is all I need, everything else are just expensive toys.
The Canon Powershot S95 is like my Canon G series but in a smaller package. It's the best bang for your buck.
If you order one or have one, send me a few photos and I'll share them here on the site!