Analyzing Glee's sexy GQ photos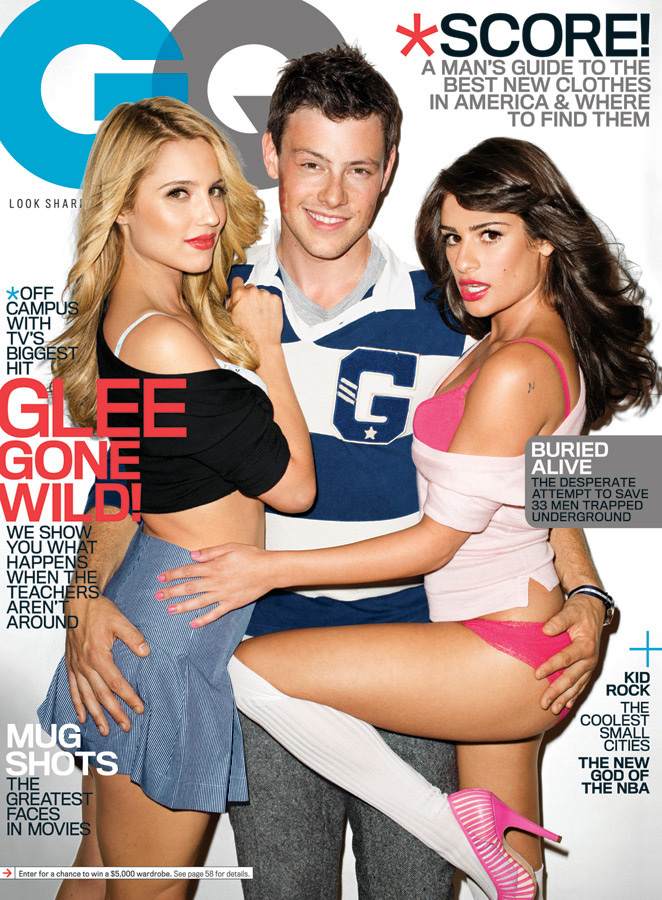 Today I'm sharing something a little different. Most of you have probably seen the recent Glee photos taken by Terry Richardson for the November issue of GQ Magazine. Yes, they are a little risque, sexy, provocative or whatever you want to call it. But as a photographer, I like the way they were taken!
The photos feature Dianna Agron, Cory Monteith and Lea Michele. Both of the girls are posing in very short sexy outfits, a contrast from their on-air persona. Besides the obvious sexy poses, its the lighting that makes the images so interesting. We often overlook lighting, but if you look closely, its the combination of traditional lighting and amateur settings that make the images stand out.
So what do I mean you ask? Well, it seems, and of course this is only my opinion, but the photographer used a combination of studio lights to create the traditional studio lighting, but added, in several of the shots, a direct head on flash to purposefully create a shadow.
This shadow adds to the feeling that its a "candid" or amateur picture, although we know its not. The illusion seems to suggest that I the viewer could have also taken this picture or one similar to it. At least that's the way I see it, I could be wrong. 😉 In some ways I wish GQ would include, like POP Photo and Shutterbug do, the camera type, setting and lights used!
When you view other photographers work, what do you focus on? Subjects? Lighting? What else?
Also, don't miss these three images in high res: Photo 1, Photo 2, Photo 3
Plus, don't miss the exclusive behind the scenes video at the bottom of this page! Or buy HD posters of these pictures with Lea Michele and Dianna Agron.
You can also see the full set at GQ Magazine.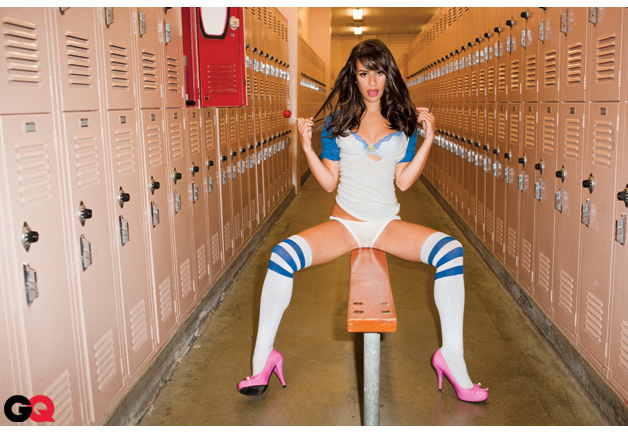 By the way you can buy a large HD poster of Lea Michele in this same pose.