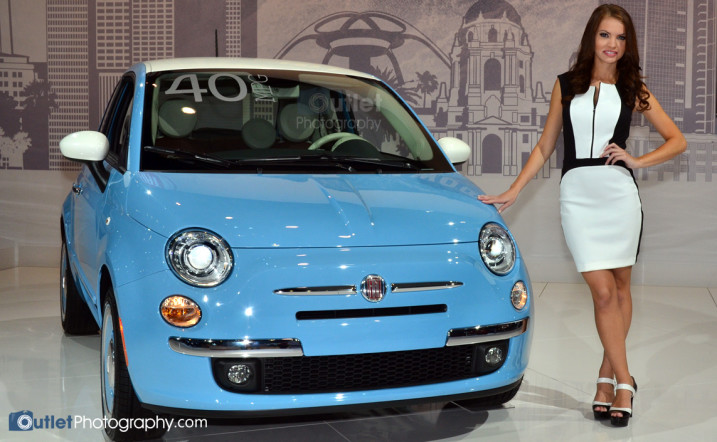 The 2013 LA Auto Show is in full swing right now at the LA Convention center. Thousands of people attend each year to see the latest cars, gadgets and yes even promotional models.
I'll take you through how I photographed this major indoor car show.
Like last year's event, I planned a full day to cover the entire convention center. I arrived early and left late in the day. Here's how it all went down.
Camera Equipment
First, let's start with the photo equipment I used for the car show:
The only thing I regretted taking was the 80-200mm f/28 lens, I only used it once for a few photos, then it went back into its lens case which I had strapped to my side belt. Next time it's staying home.
I know some of you would say that I needed a full frame camera, perhaps, but this is what I used, not necessarily what some would consider the best. However, like real photographers often say, it's the person behind the camera that truly matters!
Ideal Camera Settings
This time I decided to preset my camera using the U1 and U2 on my D7100.
U1 was set to aperture priority, vivid, with an base ISO sensitivity of 100 and max of 2000 and a minimum shutter speed of 1/100. ISO sensitivity control set to on.
U2 was set to aperture priority, vivid, ISO of 400 (but I would often override that to much higher, up to 2000).  I preset the Depth of Field preview button to instead switch to take raw image pictures. ( I had .jpg as default). This way only the most important photos were taken in raw format.
Plus, on both settings I had my SB910 flash attached to the camera. But I had set the camera's flash sync speed set to 1/320 FP.
LA Auto Show 2013 photo results
Now to some of the photos.
Continue reading →